NELSONVILLE, OHIO—Nick Cosgrove knew he wanted to be an actor and performer ever since the third grade.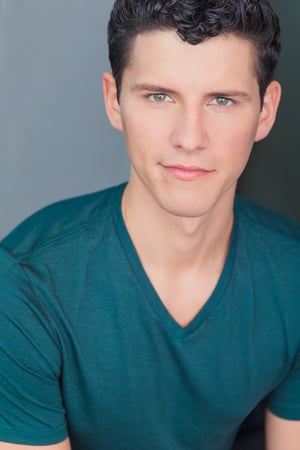 Cast in a high school production of "The Will Rogers Follies," the native of Park Ridge, Illinois, was amazed by working with the high schoolers as they rehearsed, but the reaction he got at his grade school talent show sold him on making a career from performing.
"All of the high schoolers who were in the show with me came with signs and were cheering. It was done," Cosgrove recalled. "It was like a signed deal, and I remember saying to myself, 'I want to do this forever.'"
Recently named the director of co-curricular education for the arts at Hocking College, Cosgrove hopes to use the same passion that led him from that elementary talent show to Broadway to help students at the community college.
Cosgrove's work will primarily be in directing the college's choir, offering private voice coaching to students and potentially offering acting seminars to students and the public through the college's leisure learning program.
"There's something exciting about working with students who are majoring in all different types of things, whether they like to sing, or they sang in high school but aren't sure if it's for them," he said. "I want to work with the kids who may be a little shy or maybe need to work on their confidence."
Building confidence is where Cosgrove sees the most significant benefit arts programs can have on students.
"Although it would be great to see it happen, my goal isn't to make the next Broadway star here," he said. "I just want to be able to instill confidence in a student to take into a job interview and feel like they belong there."
From Broadway to Hocking
After graduating from Carnegie Mellon University and spending four summers working at The Muny in St. Louis, Cosgrove began working full-time as an actor, voice and audition coach.
He eventually landed the role of Frankie Valli in the first national tour of the hit musical "Jersey Boys" for a year and a half before joining the second national tour.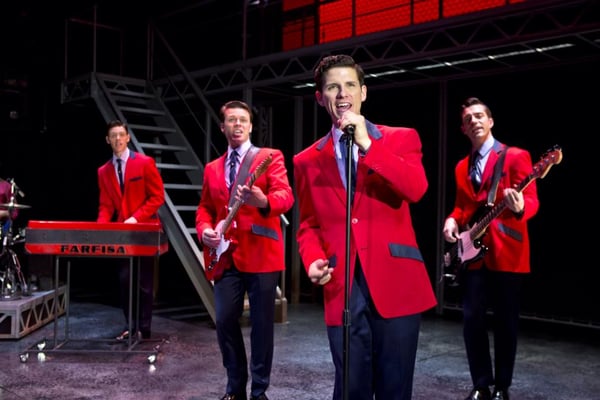 He signed a six-month contract for the second tour, but he was ready for a change by the end of the contract.
"I was just thinking, 'I'm ready to be in my own bed,'" Cosgrove said. "Between the tours, I'd been living like a nomad for two years."
He returned to New York City, and a week later was asked to take over the role of Frankie Valli in the Broadway production of "Jersey Boys."
Three weeks back in the city and Cosgrove had a starring role in a musical before he even had an apartment.
About a year later, Cosgrove realized something was missing.
"I don't know how else to explain my journey and my change other than I feel like I had so many of my dreams come true at such a young age, and I was away from my family," he said. "I was missing out on birthdays. I was missing out on holidays and special life events. I missed my family."
What was going to be a few months in Illinois turned into a permanent move.
"I started auditioning in Chicago, and it felt really good to have the best of both worlds: to get to perform and audition in Chicago while still getting to be near my family," Cosgrove said.
After five years in Chicago, Cosgrove decided to move to Columbus to establish his home base closer to his extended family.
Now Cosgrove gets to focus on teaching and coaching, something he's done since college.
"My desire to teach and work with students is to show them that every single person is important," he said. "Even if someone is up there with the solo. We're all in this together to make it happen."
Cosgrove's new role includes being an advocate for the arts on campus: getting students involved in the college's choir, band and, beginning in the fall of 2021, theater productions.
"I get to be an advocate for the arts and try to share my story and inspire students," he said. "What's better than that?"
"Jersey Boys" promotional photographs by Jeremy Daniel.