Early Childhood Education Program Manager, Susan Dietz is the new advisor for Hocking College's chapter of Phi Theta Kappa Honor Society.

A native of Saint Marys, Ohio, Dietz was initially a music major at Ohio University, where she went to study under the late Ronald P. Socciarelli (1932-2012). At the time, Socciarelli was the famed director of both OU's concert bands and the Marching 110.
However, fate intervened once Dietz's then English instructor, Prof. Reid D. Huntley, published a paper she had written. Inspired by her potential, he suggested that she switch her major from music to teaching.
After teaching for more than a decade, Dietz earning both a Master's Degree in Education from The College of Mount Saint Joseph in Cincinnati, Ohio and a Talented and Gifted Master's level certificate from Ashland University in Ashland, Ohio.
Before coming to Hocking, Dietz taught numerous graduate-level education courses and workshops, worked as a consultant for a number of educational institutions, teaching and coaching track, cross country, and volleyball in the public schools. She retired from Logan-Hocking Local Schools.
During her retirement, Dietz became an adjacent English instructor at Hocking College. Soon after that, she was offered — and accepted — her current position as program manager for the college's Early Childhood Education program.
In 2018, she became one of the co-advisors for PTK, and in 2019, she became the sole advisor for Hocking College's chapter of Phi Theta Kappa Honor Society, Alpha Mu Delta.
Dietz's involvement with PTK began when she was teaching in the public school system.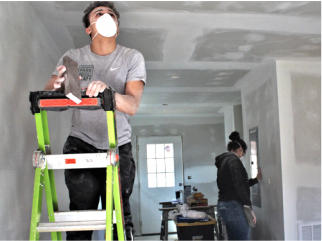 "I advised a number of extra-curricular organizations," she said. "Developing working relationships with students in an organization like PTK develops a greater understanding of student needs. This move goes along with Dietz's philosophy that part of being a faculty member includes finding ways to be involved in the lives of student's lives outside of the classroom."
As a PTK advisor, Dietz stated, "It is an honor to work with these academically able students."
Her goals for Alpha Mu Delta include making the chapter more visible on the college campus.
Another benchmark involves raising the chapter's national status.
"During the 2019-2020 year, we raised our national status as a local chapter from one star to four stars," she said. "We hope to meet the highest level of five stars next year."
More about PTK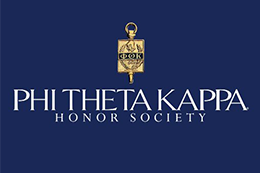 Phi Theta Kappa Honor Society provides students at two-year colleges opportunities to earn scholarships, develop their leadership skills and give back to their respective communities for nearly 100 years.
Founded on November 19, 1918, Phi Theta Kappa is the world's largest organization specifically devoted to recognizing the achievements of honor students at 2-year institutions. PTK
has approximately 3 million members globally.
How can I join Phi Theta Kappa?
The following are requirements for joining PTK:
Membership to PTK is open to students on an

invitation-only

basis

Students must have completed at least 12 college credits

Students must have a GPA of at least 3.5 or higher

Students must pay a one-time-only fee of $90. However, scholarships are available that can reduce the cost to $20
For more information on Phi Theta Kappa or Hocking College's Alpha Mu Delta Chapter, contact Susan Dietz at one of the following: