Moving on campus is a large expense for most families, but decorating your dorm doesn't have to be expensive.
Our team has taken to Pinterest to compile 15 ways to decorate your dorm without breaking the bank (and incurring fines in the process).
Colorful Tapestry
Looking to bring a little color to the walls of your dorm? Consider purchasing yourself a fun tapestry to cover one wall.
Tapestries can be purchased off of Amazon for less than $20 and come in any design imaginable - from florals to outerspace - but if you're considering going DIY simply tie-dying a white sheet can create the same effect.
Tapestries are also great because they can easily be hung with either Command Strips or thumb tacks meaning you won't get charged with damages at the end of the year by your RA.
PRO TIP: If you know where you are planning to go to college, measure or get the dimensions of the wall that you plan to cover before you purchase your tapestry to make sure you get the correct size.
Fun and Quirky Throw Pillows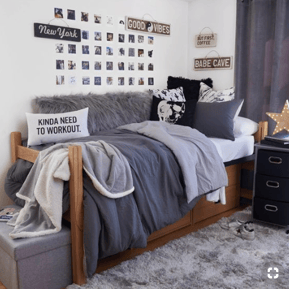 One of the easiest ways to make a space your own is to get some fun and quirky throw pillows that fit within your color scheme/personality.
IKEA offers a variety of pillowcases in different patterns, prints, and colors (usually under $10). Amazon also offers a HUGE variety of pillows with pop-culture references and quirky characters.
Budget-Friendly and Space-Saving Photo Display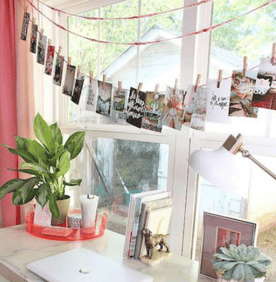 When you go away to college, most students tend to bring photos of family and friends. Rather than take up precious desk and counter space with bulky photo frames, consider a DIY hanging piece for your dorm.
This can be accomplished pretty cheaply (as in under $5) with ribbon or twine and some basic, wooden clothespins.
Students can find pre-assembled options in the home decor section of any major retailer starting at about $16.
Colorful DIY Dry-Erase Calendar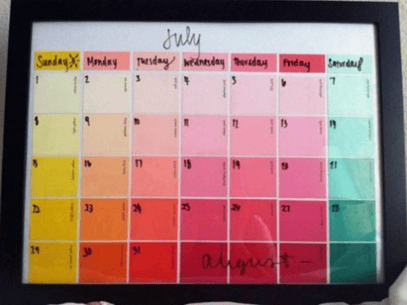 Managing your time as a student can be one of the most challenging aspects of college, but it proves to be a lot easier when you wake up every day knowing exactly what is on your schedule.
Dry-erase calendars start as low as $10 and can go upwards of $30 at Target, but this is an example of a calendar that will only cost you a couple bucks at most.
This version is made using free color swatches from any paint department, and a cheap photo frame that you could honestly get from the Dollar Store.
Once you put it together, the only thing left to buy is a couple of dry-erase markers and you're off to the races.
Rose-Gold Storage Containers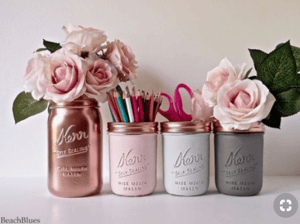 Turn old mason jars into a cute, repurposed storage containers for your desk or bathroom by purchasing spray paint from any major retailer.
Metallics will provide you with a more elegant look, but chalkboard paint is a fun alternative.
Mason jars can be purchased in bulk from places like Walmart, but on an individual basis at places like the Dollar Tree.
USB Charging Bed Risers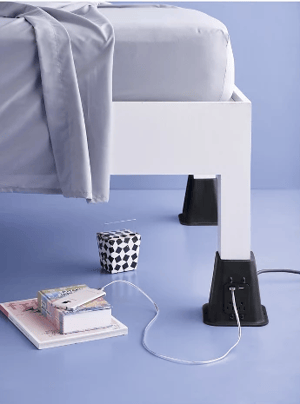 So this isn't really a decor choice, but it is still super useful for a variety of reasons.
Not only do these bed risers prop up your bed an extra couple of inches so you can fit more underneath, but it also has both USB and standard charging ports.
Target seems to have the best deal on these at $24.99 per 4-pack, but if you're just looking for non-charging bed risers, consider checking out options at Bed, Bath, and Beyond or on Amazon.
DIY String Lights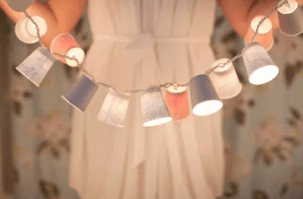 Every Pinterest post of a decorated dorm has some version of string lights, but some styles can run upwards of $20.
Save some money by getting a cheap strand of white Christmas lights, dixie cups, decorative paper, and an Exacto knife. If you prefer the bubble lights, substitute some ping pong balls for the cups.
Use these steps to create a unique set of string lights that will have everyone on your floor green with envy.
Winning Wall Art Gallery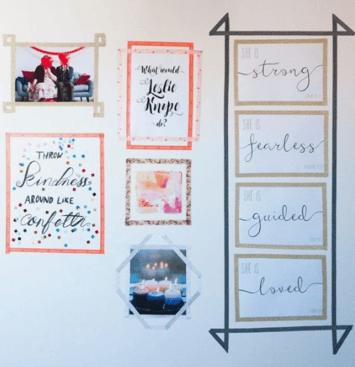 Instead of wasting all your money on picture frames, create your own wall art gallery using printed images or sayings and washi tape.
This is going to save you A TON of money! Amazon sells 20 rolls of patterned washi tape for as little as $8.
Even better? Washi tape will not damage the walls, so you won't be fined for damages at the end of the year.
More Wall Art Options
Once you buy your 20 rolls of washi tape, there are a ton of different ways to add some color to your dorm. Here are some of our favorites from Pinterest: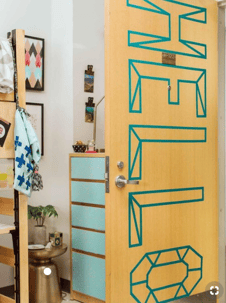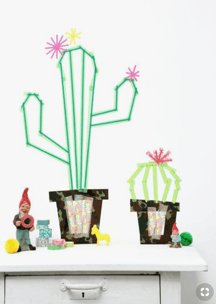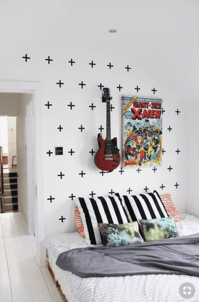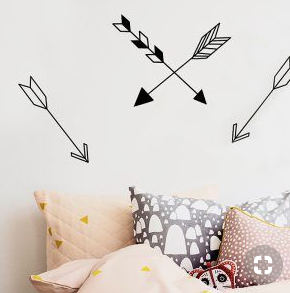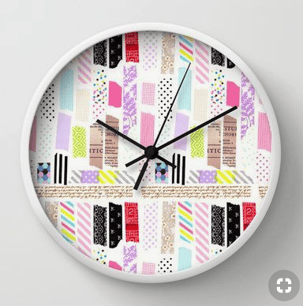 Going Green with Greenery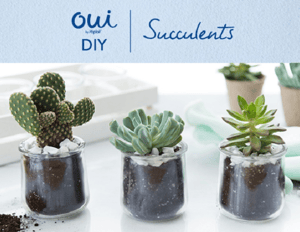 Speaking of green, adding greenery to your dorm is quick, easy, and cheap.
First, choose your plant. Succulents and cacti are hearty in nature so they're a great plant for the busy college student.
Second, transplant it into a small vase or container. Oui french-style yogurt is sold in stores for about $1.25 and it comes in the small glass containers pictured. Eat and enjoy the yogurt, and then remove the labels to reuse the containers. The dollar store also has a small variety of inexpensive options.
Creative Coffee Table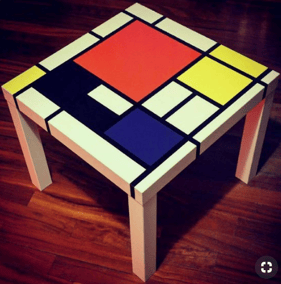 With your washi tape and some of your left over paint, you can add a creative touch to this super cheap coffee table available at Ikea for under $10.
This coffee table comes in yellow, white, black, birch, and brown and is incredibly easy to assemble. You can see some of the most popular makeovers on Pinterest here.
Cozy and Plush Rug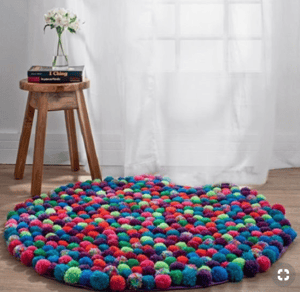 Nothing ties together a room quite like a cozy rug, but unfortunately store-bought, 5x8 rugs are probably going to run you between $30 and $100+.
If you're looking for a cheaper alternative, there are lots of tutorials on how to create your own pom-pom rug using yarn, some cardboard, a non-slip rug mat, and a crochet hook.
Amusing DIY Bookends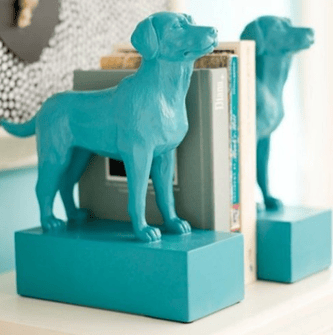 Bookends are a fun way to show your personality while keeping all your books upright, but instead of paying $20 or more, check out the plastic animal selection available at your local dollar store for something that speaks to you.
Find two matching animals, glue them to a block of wood, and spray paint them in a matching color to your other decor. This DIY project should only run you about $5 bucks.
Decorative Yarn Decorations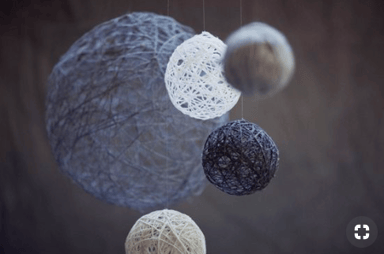 Looking for some hanging decor options? Consider using the spare yarn from your pom-pom rug to make these hanging yarn decorations.
They look cool both in a decorative bowl on your coffee table and strung from the ceiling, and definitely won't break the bank anytime soon as they only require yarn, glue, and a partially inflated balloon.
Star Wars Inspired Lamp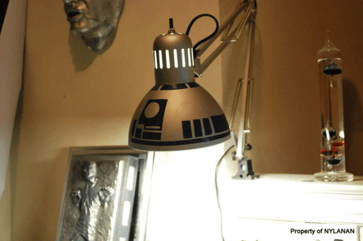 Star Wars fanatics can rejoice - this simple DIY project will create you an R2D2-inspired lamp for under $15!
This project requires only the Tertial lamp from IKEA and sign vinyl from a local craft store. View full assembly instructions here.