Throughout history, fashion designers have played a pivotal role in both shaping and reflecting radical shifts in our social consciousness. The following fashion trail blazers helped herald the following social leaps and bounds dating from the 1920's to the 1980's:
Gabrielle "Coco" Chanel - 1920's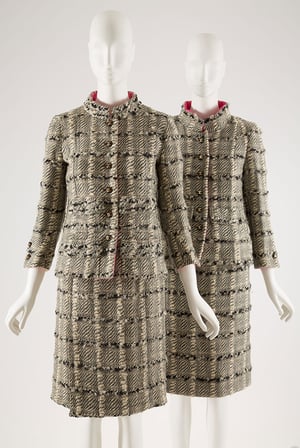 Chanel was born in Saumur, France at a time when women were expected to wear layers upon layers of restrictive garments like corsets to achieve a perfect s-shaped silhouette. Raised in a convent. It was here Chanel learned how to sew before making her first foray in fashion was as a successful milliner.
Later, in 1919, she opened a clothing store in Paris with the intention of encouraging women to dress in a more comfortable and stylish manner. The dresses she created were made out of menswear fabrics like jersey and featured a dropped waist, knee length skirts and were adorned with her favorite accessory-a string of pearls. In response, the simple and modern clothing she created set a benchmark for elegance that has literally never gone out of style.
Some of Chanel's most famous contributions to the world of fashion were yachting pants, tweed jackets, sailor-inspired Brenton tops and her signature creation: The Little Black Dress (LBD).
Elsa Schiaparelli - 1930's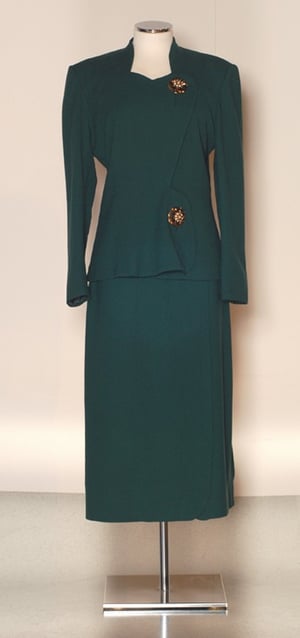 Born into an upper-class, aristocratic, Italian family, Schiaparelli was expected to marry well and make her husband and family the center of her universe. However, after marrying and having a child her husband abandoned the family forcing Schiaparelli to become a single mother.
Determined to become a positive role model for her daughter and other women in her situation, Schiaparelli relied on her vast social connections in high society for forge her own fashion empire. Although she had no formal training in clothing construction and pattern making, Schiaparelli used her unique talent for draping fabrics in innovative manners to stand out from her competition.
As a result of her efforts, the surrealist designs she created became regarded by many as virtual works of art. She was also one of the first socialite/designers to also become a pop culture icon. Throughout her career, Schiaparelli caught the attention of everyone from Joseph Stalin to Agatha Christie and Salvador Dali. She was also one of the first designers to create seasonal collections around a central theme.
Some of her most notable contributions to the world of fashion were visible zippers, swimsuits with a built-in bra, colored hosiery and the famous "Lobster Dress" she created with Dali.
Christian
Dior - 1940's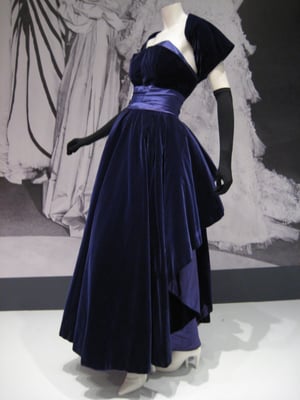 During World War II, fabric rations forced women to wear basic utility-inspired clothing that favored function over style. Then, in 1946, the House of Dior opened in Paris at 30 Avenue Montaigne. The following year, Dior revolutionized the entire fashion industry with his first official collection.
His lavish ultra-feminine creations featured tight bodices and long full skirts that many times required up to 25 yards of fabric. Dubbed "The New Look" by then editor of Harper's Bazaar, Carmel Snow, Dior' s collection spoke to post-war female consumers who were eager to start dressing less like soldiers and more like women again.
Besides his revolutionary New Look, Dior's other contributions to the fashion industry include popularizing ready-to-wear clothing, pioneering licensing agreements and taking the concept of fashion shows from private invitation only affairs to celebrations complete with photographers and celebrities.
Claire McCardell - 1950's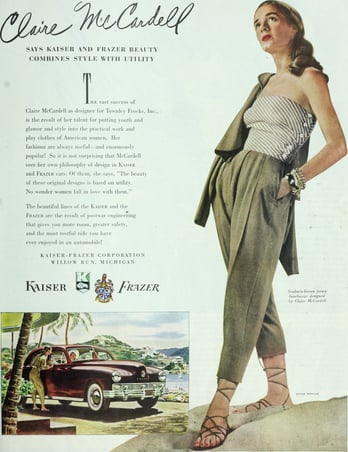 Although Dior's New Look, was immediately embraced by celebrities and socialites, his creations failed to meet the fashion needs of normal everyday working women and housewives.
In turn, sportswear entrepreneur McCardell began creating versatile "play clothes" that could be worn by women of all shapes and sizes for literally any occasion. Her most popular creation was the Popover Dress-a simple wrap dress that a housewife could wear everywhere from the grocery store to a cocktail party. McCardell's creations and the sense of casual elegance they evoked epitomized what came to be dubbed the American Look.
A few of McCardell's lasting contributions to the world of fashion include popularizing the concept of mix-and-match separates, the sheath dress and bringing denim to the masses.
Mary Quant - 1960's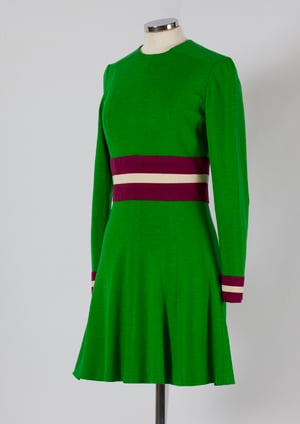 Quant was born in Blackheath, London, England. As a young girl, she began experimenting with designing and making her own clothing. After graduating with a degree in art education, Quant began an apprenticeship with a milliner. At the time, the majority of designers weren't addressing the needs of young consumers who didn't want to dress like their parents anymore. This inspired Quant to create her own line of clothing that would be both affordable and more youth-oriented.
When Quant finally opened her own boutique in Kings Road in London the shop became an immediate success. The colorful shift dresses with contrasting collars, and plastic trench coats, she created helped popularize a style of dressing that came to be known as the Mod Look.
Her most iconic item was the mini-skirt-a look that will forever be associated with the swinging sixties'. Quant's client list included some of the biggest supermodels of the 60's including Twiggy and Jean Shrimpton.
Some of Quant's other contributions to fashion include the invention of hot pants, stretch leggings and striking a ground-breaking retail agreement with J.C. Penney that paved the way for future designers to follow in her fashionable footsteps.
Halston - 1970's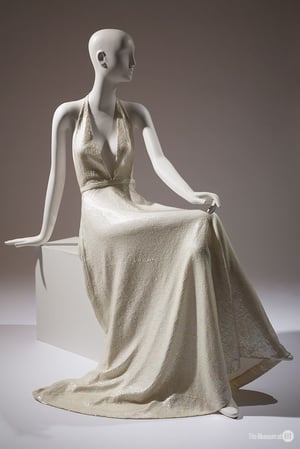 Born Roy Halston Frowich, this future fashion icon attended the Art Institute of Chicago. Courtesy of his talent for hat-making, he eventually secured the chief milliner position for Bergdorf Goodman in the 50s. Here he caught the attention of First Lady Jacqueline Kennedy who wore one of his signature pillbox hats to her husband's inauguration in 1961.
Later, in the 1970's, more and more people had begun frequenting discotheques. This trend increased the demand for evening wear that was able to accommodate a night of vigorous dancing. Halston answered these cries and immediately began creating glamorous, sequin-infused, garments that ultimately came to symbolize the decadence of the Disco Era. A few of his more high profile clients included Elizabeth Taylor, Liza Minelli and Andy Warhol-all of whom he partied with at the celebrated New York City disco, Studio 54.
Some of Halston's other major contributions to fashion were the halter dress, the invention of a washable new fabric called "Ultrasuede" and his still relevant signature perfume.
Calvin Klein - 1980's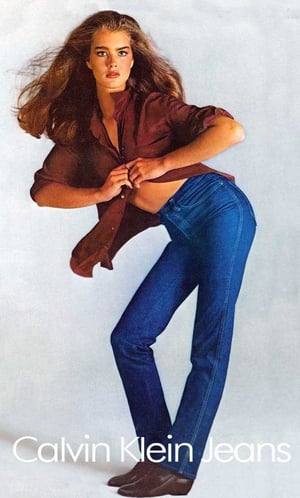 By the early 1980's, the Disco Era was now considered beyond passé.
Suddenly, female consumers were more interested in shopping for clothing that embraced a more so low key brand of elegance. Enter Calvin Klein - a New York City native who had been in the fashion industry since 1968 when he and a business associate opened their own company that specialized in women's suits and coats.
Klein's minimalistic, less is more, approach to creating sophisticated, neutral hued, clothing was wildly embraced by consumers who were opposed to garish 80's trends like bright neon colors, mesh tops, exaggerated shoulder pads and acid washed jeans.
However, even more successful was his line of designer jeans that grossed 72 million dollars on a global scale in 1982 and inspired a controversial ad campaign featuring a then 15-year old Brooke Shields.
Among Klein's most memorable contributions to the world of fashion were his innovative underwear lines for both men and women, his collection of pastel slip dresses and iconic line of perfumes and cosmetics.
Ready to make your own mark in the fashion industry?
Is your dream to become the next Coco Chanel or Calvin Klein and one day start your own signature clothing line? Or would you rather become a retail merchandiser and predict trends for a major department store like Macy's?
If either of these scenarios appeals to you then perhaps you should consider enrolling in Hocking College's Fashion Design and Retail Merchandising program.
Beginning Autumn 2020, this program will provide students with a unique 2-year pathway to the vast fashion & retail industry in Central Ohio.
For more information on this program contact Program Manager Whitney Goller by email at gollerw@hocking.edu or by phone at (740) 753-6425.