For more than 20 years, Hocking College's Accessibility Resources Office has been helping students with disabilities realize their academic aspirations!
Where is the office located?
Located in Davidson Hall on the main campus, the Accessibility Resources Office (ARO) is open five days a week from 8 a.m. to 5 p.m. to assist students.
The Accessibility Resources Office can be reached at 740-753-7103.
How is eligibility determined?
Although students with disabilities are not required to register with the Accessibility Resources Office, they are encouraged to meet with an ARO representative to discuss their options. Even if students believe they will not need accommodations, it is to their advantage to discuss their options. They'll be able to have accommodations approved and ready to use quickly if they find themselves in a situation where they need help.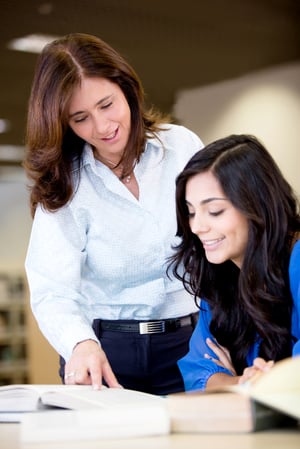 In order to help the ARO staff better determine a student's eligibility, applicants should
take the following steps:
A student with a disability should contact and meet with the ARO staff to discuss their need for accommodations
Applicants must present current documentation from a qualified professional that names the applicant's disability, describes the functional limitations of that disability and includes recommendations for accommodations in the college setting
Applicants need to provide the ARO staff with some background information the applicant may have had with obtaining services and accommodations from previous schools
More about disabilities at Hocking College
Students with disabilities who make the decision to attend Hocking College will be able to receive the following types of assistance:
A non-discriminatory inclusive environment in accordance with the Americans with Disabilities Act of 1990, the Amendments Act of 2008 and the Rehabilitation Act of 1973
Advocacy by the ARO staff across campus departments (faculty, housing, dining services, etc.)
The ARO staff is available to advise faculty, instructors and staff regarding appropriate accommodations to meet a student's individual needs
The ARO staff acts as a liaison between students and community agencies
An open, walk-in lab where students can drop-in for advising or a quiet study space
Maintenance of documentation on a confidential basis
For more information on Hocking College's Accessibility Resources Office, contact Director of Academic Support and Disability Services Erin Bowald at one of the following: