When healthcare professionals everywhere were waiting for the personal protective equipment they needed to help combat the COVID-19 pandemic, the fashion industry was there to prevent the fabric of their community from unraveling.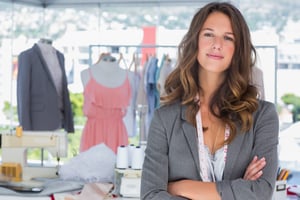 As a result, the fashion industry's inspirational response to this crisis gave this profession-normally associated with frivolity and decadence-a very positive image makeover.
The fashion industry's ongoing humanitarian efforts to contribute to the fight against COVID-19 were recently showcased in two high-profile articles.
One was published on CNN.com on March 24, 2020, and was entitled, Fashion Industry Answers the Call for Masks and Personal Protective Equipment to Fight COVID-19. Co-authored by Oscar Holland and contributor Ananda Pellerin, this article profiled several New York City-based designers who were instrumental in getting their industry involved.
According to Holland and Pellerin, one of the first designers to volunteer their services was "Project Runway" alumnus, Christian Siriano. In response to a plea from New York Governor Andrew Cuomo, Siriano instructed his NYC-based sewing team to begin production on a line of facemasks.
Also featured was designer Brandon Maxwell, whose client list includes Lady Gaga and Michelle Obama. Maxwell responded to Cuomo's request by instructing his workforce to go from making evening gowns to gowns for medical workers.
The second article, The Fashion Industry is Now Producing Masks and Other Necessities in Bulk to Combat COVID-19, appeared on Esquire's website on March 23, 2020. This piece written by Avidan Grossman details how several major labels from all over the globe are uniting to help defeat the coronavirus in the following manners:
Armani pledged 1.25 million euros to a group of Italian hospitals and institutions.
Brooks Brothers

recently announced it would use its factories across the country to make surgical and non-surgical supplies — including 150,000 masks a day.

Burberry

will donate 100,000 surgical masks to healthcare workers and committed to funding research that will hopefully result in a vaccine.

Chanel

will start producing face masks and other supplies as soon as they have approval from the French government.

Crocs

will donate 10,000 of its signature slip-on shoes a day to healthcare workers on the front lines of the pandemic response.

Dickies is converting some of its manufacturing plants so that they will able to start producing PPE for hospitals and healthcare workers.

Dolce & Gabbana

plans to partner with Humanitas University to fund studies and research that will be dedicated to pinpointing the origins of COVID-19.

Gap Inc.

, will work with its manufacturing partners to start producing protective gear and begin helping hospitals in California make connections with PPE vendors.
Do you have the kind of creativity and fortitude it takes to make it in the fashion industry?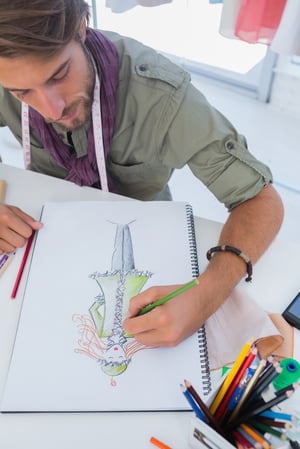 Beginning Autumn 2020, Hocking College's new Fashion Design and Retail Merchandising program will provide students with a unique two-year pathway into the fashion and retail industry in Central Ohio.
This program will deliver technical apparel development training, valuable product development and consumer research experience, entrepreneurial retail expertise, and the industry-specific technology training necessary to succeed in the fashion industry now and in the future.
The goal of this degree program is to prepare students to gain employment in creative or technical fields in the fashion industry at the corporate level, emerging small business level or in entrepreneurship as a fashion-based start-up business.
What skills will I learn in this program?
Students who enroll in Hocking College's Fashion Design and Retail Merchandising program will take classes that cover the following topics:
Sewing and Garment Construction

Draping: 3-D Garment Design

Color Theory

Consumer, Branda and Trend Analysis

Technology for Apparel and Textile Industry

Apparel Design and Illustration

Business of Fashion and Supply Chain management

Fashion Branding and Entrepreneurship

Fashion Design Portfolio Development

Organizational Behavior
For more information on this program, contact Program Manager, Coral Wedel, at wedelc@hocking.edu or (740) 753-6425.