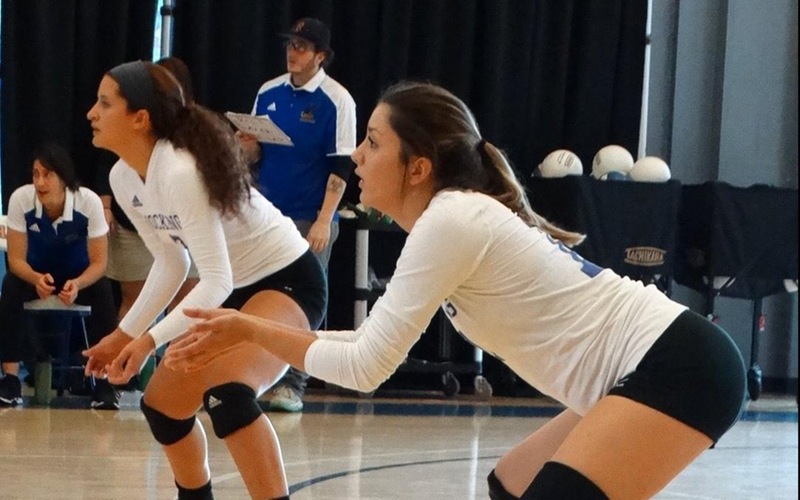 NELSONVILLE, OH -- On Saturday, Hocking College played host to the #2 ranked Owens Express in an OCCAC Conference match up. Owens entered the game undefeated at 14-0 on the season and having swept every opponent in 3 sets. Owens jumped off to a quick start and never looked back as they continued their winning ways defeating the Hawks 25-8, 25-11, and 25-10.
Hocking's attack was led by Sophmore Macy Selan with 6 kills followed by a pair of Freshmen, Tori Albin and Arely Quiroz-Magana with 5 kills a piece.
The Hawks will return to action on Friday, September 22nd when they host OCCAC opponent Lakeland Community College at 6:00 p.m.
Final
1
2
3
T

OWENS COMMUNITY COLLEGE

(15-0, 5-0 OCCAC)

25

25

25

3

HOCKING COLLEGE

(0-7, 0-6 OCCAC)

8

11

10

0