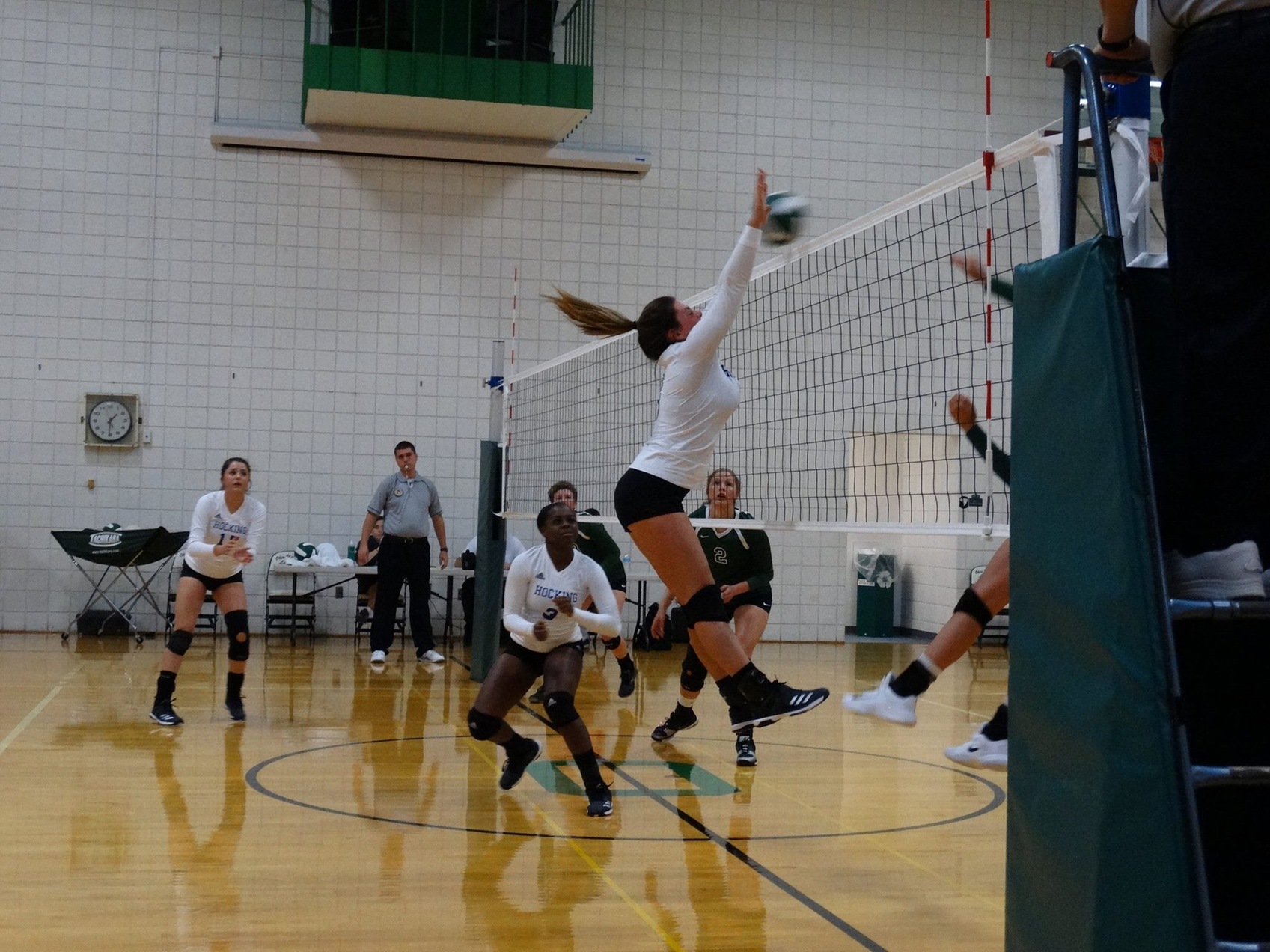 LANCASTER, OH --- Hocking College tasted defeat for the first time this season on Saturday at Ohio University Lancaster in a match against the Cougars. This was only the third ever meeting between the two teams and Ohio Lancaster continued their winning ways in a tough fought battle between the two southeast Ohio schools as they swept Hocking College 25-11, 25-20, and 25-19.
Despite a valiant effort from Sophmore Brandi Lanning who lead the team in kills with 8 and hitting an average of .313. Freshman, Tori Albin lead the team with 8 aces and gave the Hawks a boost in sets 2 and 3 but the Cougars proved to be too much for the young Hocking College team.
Coach Kasey Jones had this to say after the match, "Although we lost the match today we had many personal and team wins throughout the match and we have improved tremendously since the first day of preseason. As we look ahead, I will continue to encourage my players to focus on the process and our growth as a team. We have to remain positive in the face of defeat."
Hocking College will return to action this Wednesday for their home opener and conference opener against Columbus State Community College at 6:00 p.m. The Cougars of Columbus State own the all-time series at 2-0. The Hawks will also take on Rio Grande's JV team on Thursday evening at home at 6:00 p.m.
| Final | 1 | 2 | 3 | T |
| --- | --- | --- | --- | --- |
| HOCKING COLLEGE | 11 | 20 | 19 | 0 |
| OHIO UNIVERSITY LANCASTER | 25 | 25 | 25 | 3 |