NELSONVILLE, Ohio—The Hocking College Women's Volleyball team opens their spring 2021 season by defending their home court in two separate matches.
On Saturday, Feb. 6, the Hawks compete against Clark State Community College at 11 a.m. and then play Boyce College (Louisville, Kentucky) at 3 p.m.
Both matches are scheduled to take place at the Hocking College Student Center located on the Hocking College main campus in Nelsonville, Ohio.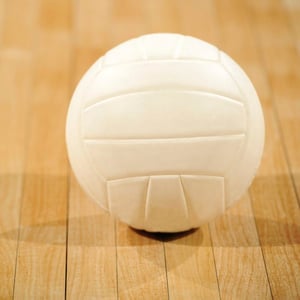 This season, the team welcomes back eight volleyball student-athletes.
Returning team members India Clark, Taylor Hendershot, Mauricea Crouch and Audrey Blake all took part in an intense training program during the autumn 2020 semester.
In addition, four new student-athletes join the nest: Bayley Bocook, Ashleigh Allison, Yelyan Acevedo-Morales and Emily Aiello.
Head coach Jason B. Jones brings 20 years of experience and passion to Hocking College as he joins the Hawks to become head coach of the women's volleyball program.
Jones began his volleyball coaching career at the high school level in 2000, finishing the season with an impressive 20-1 record at Boardman High School (Youngstown, Ohio) and winning the Steel Valley Conference Championship.
Next, he relocated to Crestview High School (Columbiana, Ohio), where he replaced the legendary Judy Gregory (476 career wins). At Crestview, the Rebels finished with an undefeated conference record, and Jones earned Tri County League Coach of the Year honors in 2002.
In 2006, Jones moved to Las Vegas, Nevada, and became an assistant at the University of Nevada, Los Vegas, under head coach Allison Keeley. While at UNLV, his duties included setter training and defensive strategy. The Rebels finished 20-10 and reached the Mountain West Conference semifinals.
By 2011, an opportunity with the USA Volleyball High Performance Program arose, and Jones served as co-associate head coach with Armen Zakarian under Ken Shibuya (Stanford University) for the High Performance Championships in Tuscon, Arizona. As part of the Olympic pipeline, his squad competed in this prestigious international competition and finished second in the U17 division.
In 2018, he created JBJ Events and began hosting major volleyball events and AAU Qualifiers throughout the nation. Their events in Atlantic City, New Jersey; Hawaii; Pennsylvania; California and Las Vegas have provided thousands of local junior athletes with opportunities to play the game, get recruited, and have a great experience.
Throughout the years, Jones has coached hundreds of players who went on to play NCAA Division I and professional level volleyball. He brings both the technical knowledge of the game and the experience of high-level volleyball to Hocking College, with the goal of getting each member of the Hawks family to the next level.