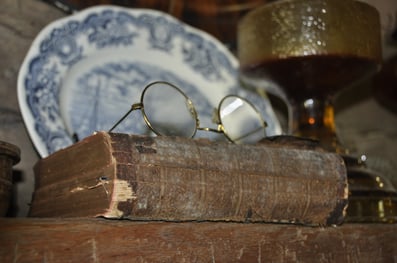 Have you ever read a history book about the Battle of Gettysburg? While reading did you think about the weight of the musket in your hands? How about your brothers on each side, facing down an enemy a few miles away?
If you have then you may very well have a desire to be a historical reenactor. If you haven't, well, no worries, by the time you finish this blog we're sure to have piqued your interest in it!
What is historical reenactment?
Well, the literal definition of reenactment is, "acting out a past event". Reenacting could be anything that's transpired in our past. You could be a soldier in an infamous battle, a pioneer looking to make a living in a newly built town, or maybe even a regular everyday American fighting to provide for their family during the Great Depression.
Sounds cool, right? Creating and acting out a character who lived another life. It can be some work, but getting into historical reenactment has a lot of payoff for all that hard work.
Benefits of Historical Reenactment
What's this "payoff" you're talking about? Let's talk about the most obvious first.
When you delve into reenactment you delve into an entirely new community. You'll make a lot of friends, and fast. These people will help you get your bearings with the era you decide upon and ensure that you have everything from relevant facts to correct dialect if you want to go that far into it. But that's just one of the things you'll earn from reenacting.
If you choose, let's say, historical living in an early pioneer village, you'll likely learn a trade skill appropriate for that time. Skills like blacksmithing, weaving, farming, or even carpentry. All performed with period equipment and skills.
Okay, sounds great, but how much does this cost?
Cost of Being a Reenactor
Volunteering as a reenactor can cost nothing or upwards of $1,000.
There are places where you can volunteer and clothes will be provided, such as Robbins Crossing. Others may allow you to borrow clothes for a bit, or someone may be able to lend you clothes, but, as you progress, you'll likely want to get your own clothes. By that time though, this has likely become a hobby of yours, so acquiring the clothes will be well worth it!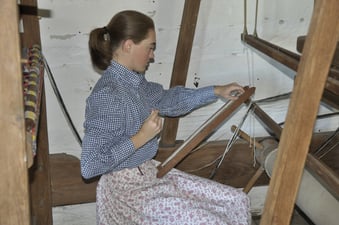 As for equipment, if you volunteer at a historical village those things will be provided. But for an estimate, let's say you're wanting to reenact a battle from the civil war -- for an entire kit, gun, clothes, etc…, you're looking at a one-time purchase ranging from $850 - $1,000.
While that may sound steep, it is a one time purchase, and with proper maintenance you won't have to buy them again.
Alright, I'm in. Who do I contact to give this a go?
How to get involved as a reenactor
Those interested in getting involved have a wide range of options to choose from depending what exactly you're looking for.
You can start small, at a local volunteership, take it up a notch to state, or maybe even further to national reenactment. Local volunteering largely consists of telling stories about the history of communities to which you can contact local historical societies, township trustees, and local government officials.
Volunteering at the state and national levels consists of larger organizations who participate in historical battles, changes in everyday life such as the Prohibition era and government events like famous Supreme Court Cases.
Many state and national parks host thousands of events where professionals and volunteers can participate in reenactments. The best way to contact these groups and individuals is by visiting their websites, Facebook pages, and other online sources.
So, there you have it, a starter's guide to getting in to historical reenactment. Now get out there and start delving into our storied history! If you have any other questions or want other tips regarding how to get your start, check out the program here at Hocking College.
---
About The Authors
This blog was written by Natalie Ford and Cole Potts, two students in the Natural and Historical Interpretation program at Hocking College.
Natalie Ford is from McCutchenville, Ohio. She is in her second year at Hocking College, and following graduation, she plans to get her bachelor's degree. Ford has spent many years as a counselor and volunteer.

Cole Potts is from Zanesville, Ohio. He is in his second year at Hocking College, and like Ford, is interested in pursuing his bachelor's degree. Potts is super interested in insects, ants in particular. He currently volunteers at Robbins Crossing and the Hocking College's Nature Center.