NELSONVILLE—Need a new children's book for your kids? Or maybe you need to use a children's book for a class? Or has it just been way too long since you've read "Goodnight Moon"?
The new Little Lending Library at Hocking College has you covered.
Available in the Academic Success Center on the first floor of Davidson Hall, the little library is a book cart of children's books that are available for anyone to take.
"Research shows that if you start kids young with books and reading that really helps them develop better emotional intelligence and just to be better thinkers and learners throughout their lives," Allison Nowak, manager of library services for Hocking College, said.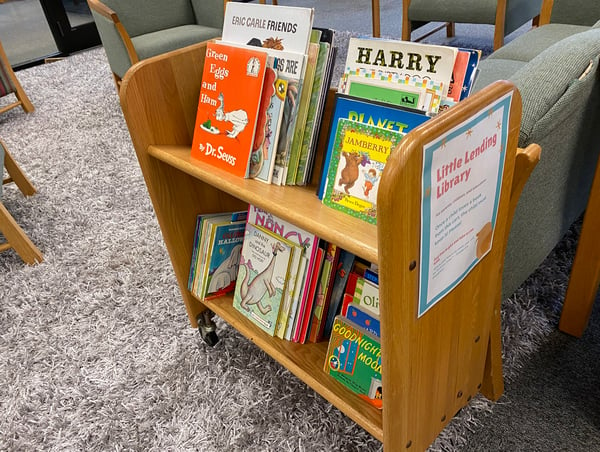 The cart has storybooks and board books aimed at small children, most of which came from the Friends of the Athens County Public Library's monthly book sale.
Nowak said the idea came to her when she was working as an educational specialist in the Academic Success Center.
"I was just talking to some older students and they would talk about their kids all the time," she said. "I really thought about it in hopes that parents would come over here and grab a book to take home to their kids."
Nowak said a few people have taken books off the cart since it was put in place in January.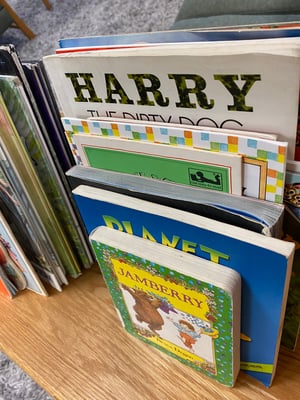 Anyone can take a book, not just people with children.
"I've had students come in and say 'Do you have a children's section because I need to do a lesson plan and teach a book?'" she said. "At that time, we didn't, but now we have this."
For now, Nowak plans on just the one Little Lending Library in the Academic Success Center. However, she said if anyone is interested in having another one on campus, she'd be open to the possibility.
"If anyone wants more carts, there are endless books I could get," she said.
Like all Little Lending Libraries, people can take books for free, and donations of books — from borrows and non-borrowers — are welcome.
"If someone wanted to come in and take everything off the cart, I'd be very happy," Nowak said.
About Little Libraries
For more than a decade, people have been making small buildings to keep books in to give children and adults easy access to free books.
Now there are more than 90,000 little libraries in more than 90 countries around the world. They're in yards, businesses, parks and anywhere else people who may want to read gather.
No matter where the library is located, the motto remains the same: Take a book. Share a book.