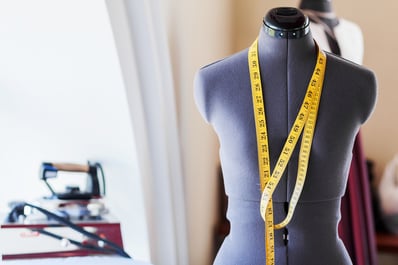 Beginning Autumn 2020, Hocking College's new Fashion Design and Retail Merchandising program will provide students with a unique 2-year pathway to the vast fashion & retail industry in Central Ohio.
This program is strategically designed to deliver technical apparel development training, valuable product development & consumer research experience, entrepreneurial retail expertise, and industry-specific technology training necessary to succeed in the fashion industry now and in the future.
The goal of this degree program is to prepare students to gain employment in creative or technical fields in the fashion industry at the corporate level, emerging small business level, or in entrepreneurship as a fashion-based start-up business.
What skills will I learn in this program?
Students who enroll in Hocking College's Fashion Design and Retail Merchandising program will take classes that cover the following topics:
Sewing & Garment Construction

Draping: 3-D Garment Design

Color Theory

Consumer, Brand & Trend Analysis

Technology for Apparel & Textile Industry

Apparel Design & Illustration

Business of Fashion & Supply Chain management

Fashion Branding & Entrepreneurship

Fashion Design Portfolio Development

Organizational Behavior
For more information on this program contact Program Manager, Coral Wedel, at wedelc@hocking.edu or (740) 753-6425.