The last year hasn't been easy for anyone.
No one's plans have gone exactly as they imagined, but as the world begins to reopen now is the time to reclaim your future.
That's why Hocking College has created a way for you to jump-start your career with the Summer Start-up Scholarship.
Open to 2020 and 2021 high school graduates, the scholarship offers new students two free summer classes (up to four credit hours total) with no tuition and no fees.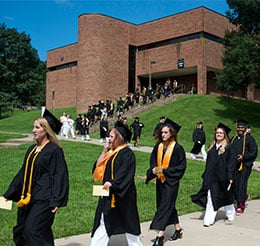 "The COVID-19 pandemic interrupted the college plans for many high school students the last two years," Dr. Betty Young, president of Hocking College, said. "This scholarship is designed to help them get back on track to the rewarding careers they'd dreamed of attaining."
Aside from being a recent high school graduate, scholarship recipients must also be residents of Ohio or a boarding state and register for Autumn 2021 classes.
Students can actually make money while attending classes this summer by taking part in Hocking College's Summer Internship Program. The program places students in jobs with different campus departments. The jobs pay between $10-14 an hour. Students are able to live on campus with free housing if they need it and all participants in the intensive program receive a free meal plan.
"We want our students to have not just the classroom knowledge they'll need to be successful, but the essential workplace skills that aren't necessarily learned in a lab or lecture: The types of things you only learn on the job," Young said. "Encouraging them to work on campus gives them those skills in an environment that still puts their classroom education first."
The class of 2020 saw some of the greatest decreases in immediate college enrollment on record. A study by the National Student Clearinghouse released in March showed that college enrollment fell 6.8% in the fall, compared with a 1.5% year-over-year decline in fall 2019.
"We need those students," Young said. "I don't mean Hocking College needs them. I mean our communities need them, our country needs them, our society needs them. We all need to work together to get back on track after the pandemic ends, and now is the time to start that process."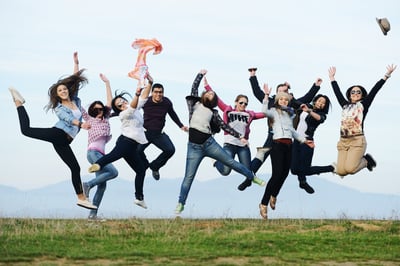 Some students chose not attend college because of a bad experience with online learning in their final year of high school. During the 2020-21 school year, Hocking College returned to face-to-face classes and created hybrid experiences for students who found distance learning difficult, giving them a chance to learn in a physical classroom with an instructor in the room. COVID-19-specific protocols allowed students and staff to learn and teach in a safe environment.
"We've shown that we can adapt to the situation and provide our students with the same excellent hands-on education that drew them to us," Young said.
With more than 60 certificate and degree programs, Hocking College provides pathways to start your career in as little as 16 weeks, and if you take a job in your field you'll usually earn the cost of your education within six months.
To learn more about the Summer Start up Scholarship, contact the Hocking College Admissions team at 740-753-7050 or admissions@hocking.edu.
If you're ready to sign up, email your first and last name, phone number, preferred email address, high school graduation year and the Hocking College program you're interested in to admissions@hocking.edu. Be sure to put Summer Start up Scholarship in the subject line.