Southeast Ohio native Coral Wedel is the new Program Manager for Hocking College's Fashion Design and Retail Merchandising program.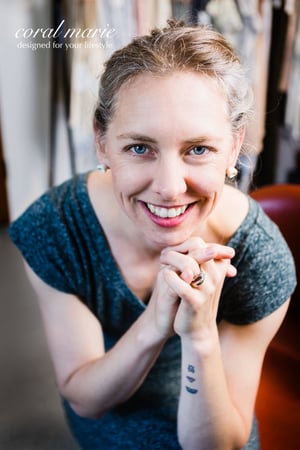 Wedel said, "the transformation of self that occurs through what we wear" is what's fascinated about fashion.
As a child, she discovered how fashion could be a means of self-expression. Her first unofficial collection consisted of costumes she created to convey her unique sense of style and individuality.
Eager to make her mark in the fashion industry, Wedel pursued a Bachelor of Fine Arts degree from the School of The Art Institute of Chicago. After graduating in 2005, she embraced opportunities to work in design, production and sales for both women's and children's wear.
Among her inspirations, Wedel counts innovative Japanese designer Rei Kawakubo who founded the iconic Comme des Garcon, LTD label in 1973. She admires Kawakubo for being "an incredible conceptual thinker."
Another famed designer Wedel respects is Spanish designer Cristóbal Balenciaga (1895-1972). Balenciaga was a self-taught designer and craftsman who specialized in creating sculptural garments like the balloon jacket and skirt and the sack-backed day dress.
Wedel also had the good fortune to become a student of designer Geoffrey Mac. In addition to winning season 18 of Project Runway — the long-running reality T.V. show that focuses on fashion design — Mac is also a streetwear and jewelry designer. His creations have adorned a contestant on "America's Next Top Model" and celebrities like rapper Lil' Kim and Debbie Harry of "Blondie" fame.
Wedel admires Mac for his technical aptitude and enjoyed following his journey on the show.
In turn, Mac considers Wedel "one of my favorite students of all time."
"She has a vast knowledge of all things fashion," Mac said. "(She) has skills across-the-board in everything from design to pattern making."
Wedel began her career in the fashion industry in Los Angeles and went on to a sessional teaching position at Nova Scotia College of Art & Design University (NSCAD).
Then, in 2009 Wedel became a mother -- an event that prompted her return to her Appalachian roots. These life shifts were the genesis for the creation of her namesake small business Coral Marie.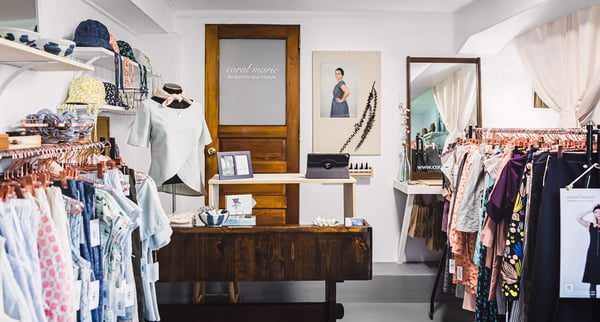 Located in the countryside near Albany, Ohio, Wedel described Coral Marie as "a sustainable slow fashion collection and custom clothier." In addition to her own brand, coralmarie.com also carries handcrafted shoes, accessories and gifts by other independent makers in the region.
"Sustainable fashion requires accountability and transparency of its impact for good in the areas of social, purpose, planet and profit," she explained.
"Taking action to ensure each part of the process is as sustainable as possible and always striving to improve in all areas to create a quadruple bottom line entity," she added.
Who should major in Fashion Design and Retail Merchandising?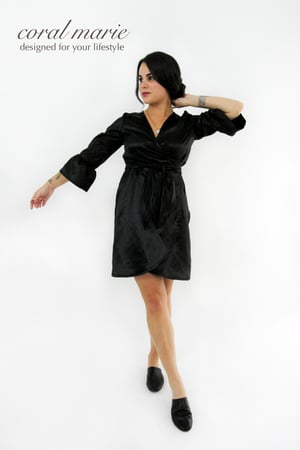 Wedel says the ideal candidate for her new program is "Any student interested in making this exciting subject matter their area of profession that is also self-motivated and willing to learn."
Wedel's short-term goals for her program are to focus on setting up a facility and courses that offer the tools for developing the caliber of strong foundational skills students will need to succeed in the fashion industry.
Her long-term goals include planning to "build the program into a hub of activity that can act as a catalyst for growth opportunities for fashion within Southeast Ohio."
Mac had a suggestion for students thinking about entering the fashion industry and thinking about Hocking College's new program: "If she has room in her class, I would advise grabbing a spot ASAP!"
For more information on Hocking College's new Fashion Design and Retail Merchandising program, contact Program Manager Coral Wedel by email at wedelc@hocking.edu or by phone at 740-753-6425.
First two images by January Heuss Photorgaphy LLC, third image by Coral Wedel.