Do you want to succeed in your classes? Have you found a tutor? Are you happy with your progress during your tutoring sessions? Getting the most out of a tutoring session can sometimes be hard for students and tutors alike. Let these 10 tips and tricks help you and your tutor benefit from your tutoring sessions.
1) Be On Time.
Every minute of your tutoring session is important and most likely, your tutor has another session after your's! Don't waste a minute of your time by being late. Be respectful toward yourself and your tutor by showing up on time. Make every second count!
2) Bring Your Notes and Other Study Material.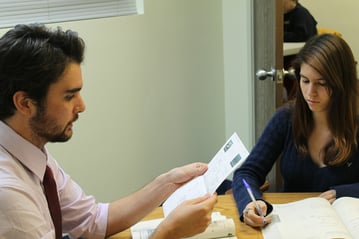 Make sure to bring your textbooks, notes, calculator, or anything else that you may need to study the class material. Your tutor cannot help you unless they can see what you have been learning in class.
3) Reduce Distractions.
Make sure to put away your phone or any other device that you do not need to study the material. Distractions will lead to wasted time and will take away from your learning. Also, meet with your tutor in a place where you feel comfortable. The library or a common area are great places to meet because they are quiet and have few distractions.
4) Ask Questions.
It is important to come prepared for each session with specific questions to ask your tutor. Just saying you need help with "everything" will not be sufficient and will not give your tutor a good idea of what you know and where you can improve.
5) Be an Active Learner.
Tutoring sessions should not be used to replace time that you would otherwise be studying. Continue studying outside of your tutoring sessions so that you are prepared for your next session and for class. Always remember to stay actively engaged with the class material.
6) Find Your Learning Style.
Knowing your learning style will help your tutor to customize your tutoring sessions and will help you to learn the most during each session. Also, your tutor will be able to help you improve your studying skills for when you study on your own.
7) Go to Class.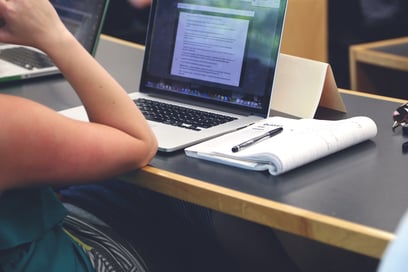 Tutoring sessions should not be used as a substitute for going to lectures. Your tutor will help you understand the fundamentals of each subject, but should not be used as a replacement for a professor. Professors organize and prepare each class to mention important information that your tutor probably won't know about.
8) Continue Tutoring Sessions.
Some students only need one session to help them through a topic in a class, but most of the time, students need sessions over a period of time. Repeated sessions help to reinforce information and will help you to have a better understanding of old and new information.
9) Lead Each Session.
Come to each session prepared with questions, problem sets, and a list of topics that you would like to cover. This will help your tutor to recognize where you could improve and identify future trouble areas.
10) Find a Tutor Early.
The most important advice is to find a tutor as soon as possible. The later you wait, the less time you have to improve your grades. Spending more time with your tutor will help them get to know you and will give you the opportunity to succeed in your classes.
Finding a tutor is the first step to improving your grades; the next step is getting the most out of your tutoring sessions. To find a tutor or to schedule a tutoring session, visit the Hocking College Academic Success Center.