This Sunday, June 17 is Father's Day and traditionally this is a holiday when children get together with their father to present him with a gift that symbolizes how much he means to them. However, it's no easy task when you're a cash-strapped college student trying to find a gift that expresses your love for your dad.
On the other hand, there are Father's Day gifts you can give to your dad that won't cost you a single penny. These gifts are thoughtful gestures you can perform that will mean more to him than anything you could have purchased at the mall or online.
Here are some suggestions that will make your dad's Father's Day even more memorable: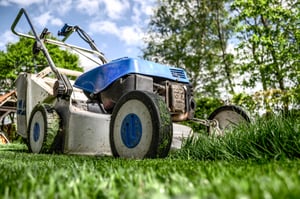 Help with the yard work. S

urprise him by doing

an outside chore your father dislikes like mowing, trimming the bushes, or cleaning the gutters.
Finish your house chores. If you're still living at home, perform any chores you're expected to do ahead of time so that he doesn't have to remind you.
Return any tools you borrowed. Gather up any tools you've borrowed from him and put them back where they belong.
Clean & organize the garage. Clean the garage and arrange things exactly the way he wants them.
Give him the remote for the day. Give him complete control over the television remote and spend the day watching whatever he wants to watch.
Spend time doing something he loves. Offer to join your dad in one of his favorite activities, even if it's something you really don't enjoy doing.
Be appreciative of his fatherly advice. Remind your father of some good advice he gave you in the past and how it helped you. This will show him just how much you appreciated it.
Thank him for his hard work. Try to recall a time when your father went out of his way to help you and tell him thank you.
Listen to his stories. When your father starts telling you a story about his younger days that you may have heard 50 times before, just smile and act like you're hearing it for the very first time.
Reflect back on old memories. Get out the photo album and take a look back at pictures of the two of you together. This will spark stories and memories of the times you've had together.
Cook him dinner. While some may go out to eat for Father's Day, switch it up by taking the time to grill out or cook him dinner.