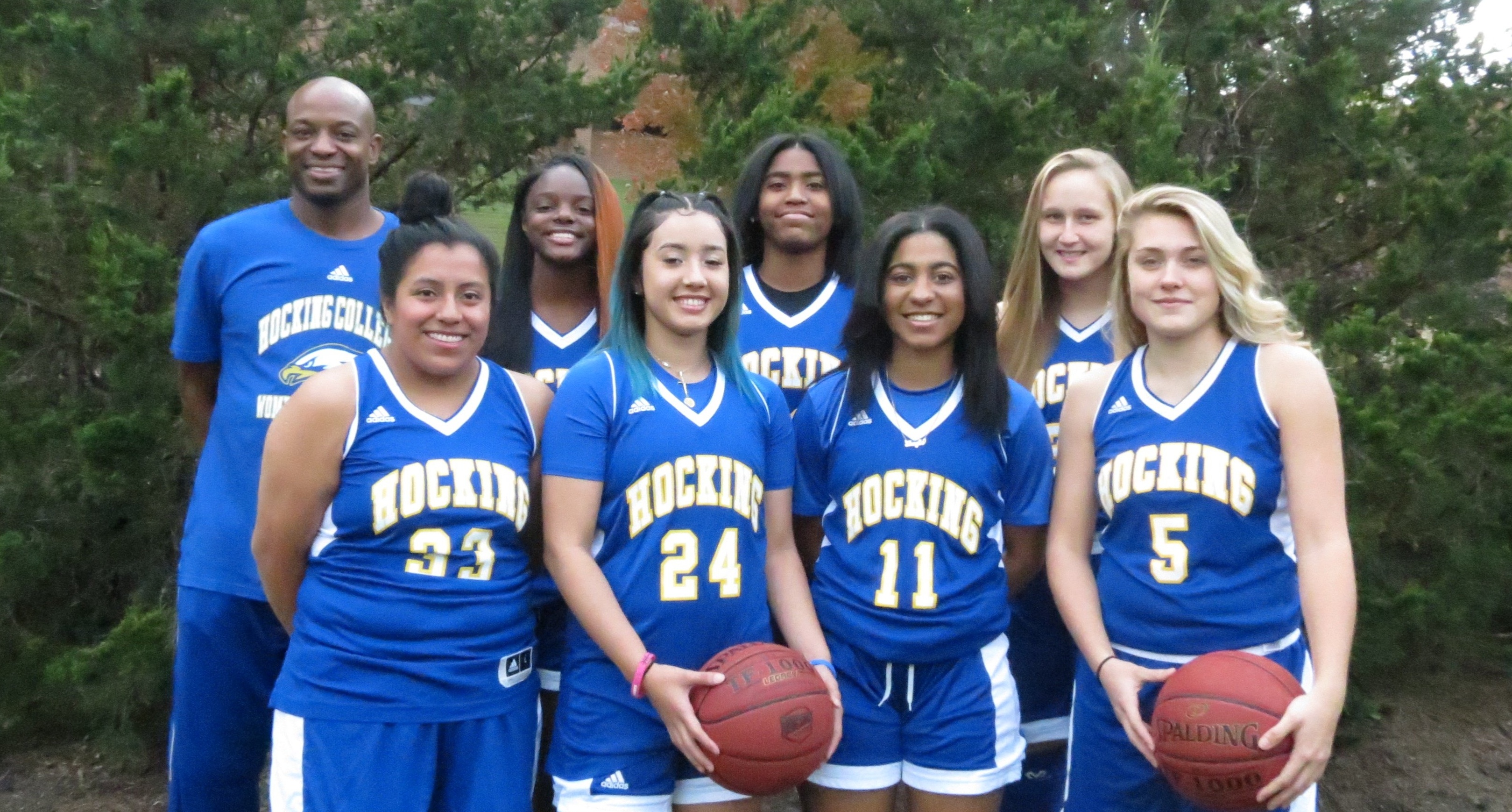 The Hocking College Women's Basketball team has started the 2018-19 season with a 0-4 record but has been very competitive. Thus far the team has played Potomac State, Patrick Henry, Erie Community College and Lakeland Community College. The Lady Hawks lost close decisions to Patrick Henry (52-49) and Erie CC (58-52)
There are two returning players -- sophomores Shanyce Cabrales and Annie Rhodes -- and five-first year players. Freshman guard Madeline Almond leads the team with the most points scored with 78; an average of 19.5 ppg. Freshman forward Kristin Taylor leads the rebounding with an average of 7.7 rpg.
Hocking College's next action is on Wednesday, November 28, at Clark State Community College in Springfield, Ohio, at 5:30 p.m. Clark State has a 1-3 season record this year.
The team is led by second-year coach Michael Mosley