After long clinical hours and studying hundreds of flash cards labeled with medical terms, you've finally accomplished graduating nursing school. While you're excited to celebrate this accomplishment, there's still one last hurdle to overcome before getting your first nursing job. That hurdle? The National Council Licensure Examination, or better known as the NCLEX.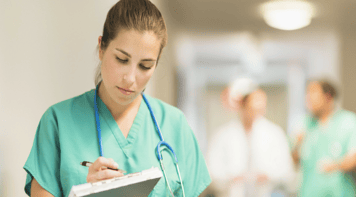 The NCLEX is a standardized exam that each state board of nursing uses to determine whether or not a candidate is prepared for entry-level nursing practice. The exam lasts six hours for those completing the RN exam, and five hours for the PN exam.
So how does one go about preparing for such a monstrous exam? We've compiled five tips to help you when preparing for the NCLEX.
1. Focus On The Exam Structure
The National Council of State Boards of Nursing website contains a section focusing on the NCLEX test plans. You're encouraged to review the test plans prior to the exam. These plans serve as blue prints that outline the content that is to be tested, and guide you in the item writing process. The purpose of the test plans is to
Guide candidates preparing for the exam

Inform the direction for item development
Facilitate classification of exam items
2. Practice, Practice, Practice
Sometimes the best way to prepare for an exam is to literally take a practice exam. You have several options to choose from when practicing for the exam. The first option is to purchase a NCLEX prep book that includes hundreds, possibly thousands, of test questions similar to those that will be on the exam. The second option is to find one of the many free practice exams online. The third option, and most expensive, is to take a NCLEX prep course. The starting price for these are around $139 and go up to over $400 depending on the company.
3. Whatever You Do, Don't Cram For The Exam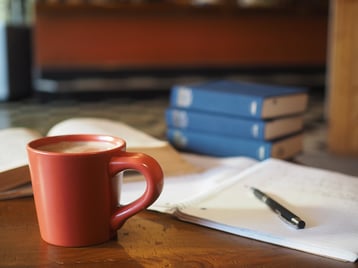 Cramming for an exam is never a great way to study, especially when it comes to an exam that can hold up the start of your career. Find a quiet place to study and give yourself the time you need to learn the material. Try allocating a specific amount of time each day to focus on key topics. However, don't forget to take short and long breaks in between to help give your mind a break. This also helps your brain absorb the information you just studied.
---
---
4. Try Your Best To Relax The Day Before
Yes, you read that right. While many believe you should study as much as possible up until the moment the test begins, this isn't always the best case for you mentally. Give your brain a break by taking the day off before the exam to do something relaxing. Giving your mind a break will allow you to be in a calmer state-of-mind for the test, which can actually help in your success. Be sure to get a full night's sleep and eat a well-balanced meal beforehand. Lastly, be confident and remind yourself that you know everything you need to know in order to pass.
5. Be Prepared For Exam Day
Exam day can be nerve-wrecking, but preparing yourself beforehand of what to expect on that day can help calm those nerves. Give yourself plenty of time to arrive early, preferably 30-minutes prior to the start of the test. Arriving more than 30 minutes late may result in you forfeiting your test, having to reregister, and pay for another exam. Wear comfortable clothing and dress in layers in case there are changes in the room's temperature. Finally, don't forget to bring a valid form of ID. The test site will not only ask for this, but also your signature and palm vein scan.
The Results
The results from your exam will be sent to you approximately six weeks after the exam. For a small fee, candidates may participate in the Quick Results Service which allows for you to receive your unofficial results within two business days. However, your official results will only be available from your board of nursing/regulatory body (BON/RB) and will be sent to you.
This blog is part of a series in celebration of National Nurses Week which is held from May 6-12 every year.