Whether you grew up with a big family or this is your first time sharing a space with someone, here are eight easy tips to help you be the best roommate on campus this year.
1) Set Some Ground Rules.
The best way to start off the new school year is to listen to each other and discuss your living habits. Try to listen to your roommate to find common ground in certain situations. Compromise is key. If a problem arises quickly and neither of you are willing to compromise, talk to your RA and they should be able to help you.
2) Keep Things Clean.
Make it a habit to clean regularly, including washing your dishes, making your bed, doing laundry, and throwing away any trash. Don't make your roommate live in a dirty environment. Having a clean space where both of you can live and study will not only make your lives easier, but it will also help improve your relationship.
3) Respect Each Other's Privacy.
By living in a dorm you get very little privacy. Give your roommate the privacy they deserve by not going through their things and by always asking for permission to borrow their stuff. It might also be a good idea to set up an agreement around your schedules to have time alone in the room so you both can enjoy having the space to yourself.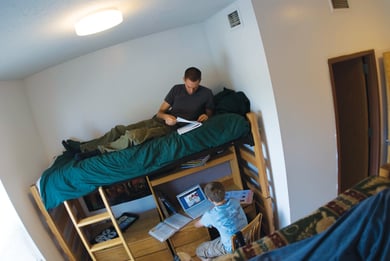 4) Respect Each Other's Sleep & Study Habits.
This goes back to setting ground rules. If you know that your roommate likes to go to bed early, but you have to stay up all night to cram for a test, go to the library to study instead of your dorm. Treat your roommate the same way you expect to be treated.
5) Exchange Emergency Contacts.
If an emergency situation were to happen, who does your roommate call to let your loved ones know that something has happened? Exchanging emergency contacts will help your roommate make the right decisions when it comes to taking care of each other.
6) Be Respectful With Guests.
If you want to have your friends over, shoot your roommate a quick text first asking if it's okay. The room is not just your space, it's also your roommate's space. Additionally, respect your roommate's decision if they tell you "no." If they do, simply find somewhere else that you and your friends can hang out for the night.
7) Try & Bond With Your Roommates.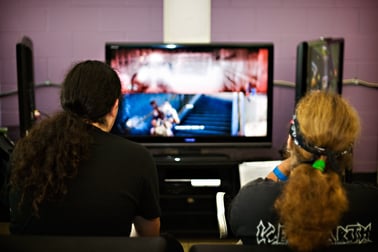 While you might not become best friends, you should still go the extra mile to put forth an effort to get to know your roommate. Attending university events such as football games or movie nights is a great way to get to know each other and find common interests.
8) Communicate. Communicate. Communicate.
Having great communication is critical to having a good relationship with your roommate. If any issues come up, bring it to your roommate's attention so that it can be resolved. Don't rely on your roommate to recognize problems the same way you do. Issues that go unresolved often lead to larger problems that can sour your relationship. If you see a problem, respectfully bring it up to your roommate so that it can be addressed.
Having a roommate can be hard, but having a terrible relationship with your roommate is harder. Follow these tips and maybe even share them with your soon-to-be roommate. Treat them the way that you expect to be treated, and always remember that compromise is key.
Happy rooming!