According to most historians, Father's Day is a holiday with two possible origins.
The first theory suggests the person responsible for Father's Day is West Virginia resident, Grace Golden Clayton. Clayton's inspiration allegedly came from a recent mine disaster which took the lives of 361 men, the majority of whom were fathers.
Supposedly, Clayton was so grief stricken by this tragedy that she prompted the minister from the local Methodist church to hold a special service to memorialize the departed miners.
Soon thereafter a celebration was held on July 5, 1908 that ended up becoming an annual predecessor to Father's Day.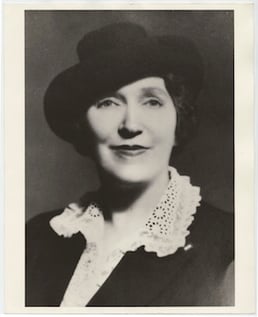 The second theory credits Sonora Smart Dodd with coming up with the original concept for this holiday. She was the devoted daughter of a Civil War widower who had raised Dodd and her five siblings all on his own.
Motivated by a Mother's Day sermon in 1909, Dodd decided that all fathers were equally deserving of a special holiday of their own. Nearly a year later, and thanks to Dodd's painstaking efforts, what many consider to be the first official Father's Day celebration took place in Spokane, WA on June 19, 1910.
Though regardless of whether the credit for creating this holiday rightfully belongs to Clayton or Dodd, early variations of Father's Day were soon being celebrated in communities all over the country.
Eventually, support for this unofficial holiday continued to grow during the 1920's and gained famous champions such as famed orator, William Jennings Bryan, and then President Calvin Coolidge.
In 1966, President Lyndon B. Johnson helped create an executive order that designated the third Sunday in June as Father's Day.
Finally, 58 years after President Woodrow Wilson made Mother's Day a holiday, Father's Day became officially recognized as a national holiday too in 1972 during the Nixon Administration.