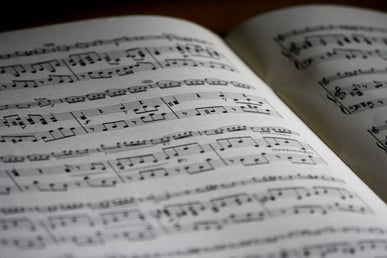 Students looking to march to the beat of a different drummer should check out two new musical offerings at Hocking College.
Those wanting to display their musical talent via an instrument can sign up for a one-credit hour Hocking College Band Class (MUS 1134-011). The band will meet during "marching season" to develop shows that will be performed during all athletic and special events at the College.
The band's inaugural season will involve mostly pep band activities but will eventually transition into a full-fledged marching band.
---
Interested in making a career out of music?
Check out our Music Management Degree Program!
---
The class will meet on Tuesdays and Thursdays from 5 pm to 7 pm in the Student Center, Room 122. Interested students are encouraged to bring their instruments.
The band is looking for a field commander and section leaders. Auditions for field commander are scheduled for Aug. 14.
For those who are vocally inclined, another one-credit hour class is being offered for choir (MUS 1131-011). The Hocking College Singers class will meet during the fall to develop shows to be performed during athletic and special events.
During the spring semester, the choir meets to prepare music for spring concerts, graduation and other special events.
In addition, there will be a fall and spring concert at the end of each semester as well as multiple community performances.