Heavy Equipment Operator Certificate Offers Opportunities
Growing up, did all of your favorite toys have a Tonka logo on them? Would you feel more comfortable working outdoors on a busy construction site than stuck in an office? Would you describe yourself as being "mechanically inclined"? If so, then perhaps it's time for you to consider pursing a Heavy Equipment Operator Certificate at Hocking College!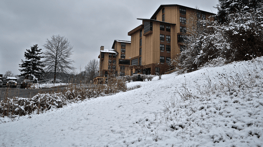 By choosing this career path you would be following in the legendary footsteps of men and women whose hard work has helped to shape every aspect of our modern day lives- from the homes we live in and the places we shop, to the roads we travel on a daily basis. In addition, some of the unique benefits of becoming a heavy equipment operator include:
The opportunity to travel
The opportunity to work outdoors
The opportunity to work on a seasonal basis
Increasing job opportunities for women
A variety of alternative employment options
An estimated median salary of $43,810
Encouraging job prospects that project an estimated 43,200 potential heavy equipment operator positions by 2024
What Is A Heavy Equipment Operator?
"Heavy equipment" is a general term for various types of large machines like cranes, bulldozers, front end loaders, rollers, backhoes, drills, etc.
In most cases, if a machine can push, pull, pump or lift material, rolls on tires or crawls on tracks like a tank, it's "heavy equipment". Heavy Equipment Operators are the first workers on the job and the last to leave when it comes to construction and building. Their work is essential to a smooth-running project.
Advantages Of Getting A Heavy Equip Operator Certificate At Hocking College
Making the decision to pursue a Heavy Equipment Operator Certificate at Hocking College will provide students with the following advantages:
Qualified instructors with over ten years of experience
Smaller class sizes that allow students more one-on-one time with their instructors
Hands-on specialized training in operating the following pieces of heavy equipment: Backhoe, Bulldozer, Off-Road Dump Truck, Road Grader, Skid Steer, Tracked Excavator, Vibratory Compactor and Wheel Loader
Specialized training in the proper maintenance, pre-start checks, and shut down procedures regarding all pieces of heavy equipment
Specialized training in Occupational Safety & Health Administration (OSHA) enforced safety standards
Additional specialized training in the following related subjects: Global Positioning System (GPS), Optical and Laser Grade Checking Instruments, Natural Resources Welding, and Storm Water Management
The opportunity to obtain both a Forklift & Scissor Lift Certification
Training that can serve as credit towards an apprenticeship
The potential to become employable in the following additional fields: Commercial Trucking, Equipment Sales, Highway Construction and Maintenance, Landscaping, Mining, and Pipelines
The opportunity to obtain their Heavy Equipment Operator Certificate in only two semesters
The potential to be considered employable immediately after graduation
What It Takes to Become A Heavy Equipment Operator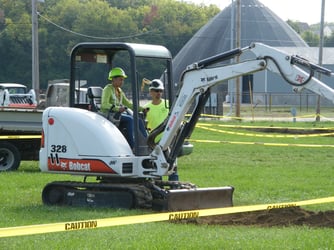 Anyone interested in becoming a professional heavy equipment operator should be aware that potential employers are primarily interested in those applicants who possess the following scholastic, work- related, and physical assets:
Scholastic Assets:
Math and Computer skills
High school diploma or equivalent
Vocational school-based background
Work-Related Assets:
1-3 years work experience in the construction industry
Ability to pass a drug/alcohol screen
Ability to pass a criminal background check
Ability to travel for work
An understanding of electronics
A valid driver's license
Experience involving power and hand tools
Familiarity with Global Positioning System (GPS)
Keen mechanical abilities
Knowledge/experience pertaining to auto mechanics
Reliable transportation
The potential to move into a leadership, or management, role
Physical Assets
Ability to lift/carry 35 lbs
Ability to pull/push 50 lbs
Be at least 18 years old
Good depth perception
Good hand-eye coordination
Good hearing
Good multi-limb coordination
Near and far vision acuity
No fear of heights
Physical agility
Physical stamina