Massage Therapists perform therapeutic massages on soft tissues and joints, and may assist in assessing range of motion and muscle strength, or propose client therapy plans.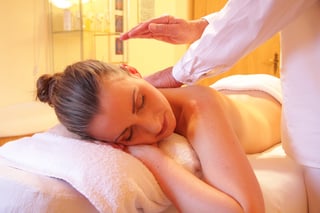 Massage therapy is an extremely competitive profession.
So you want to become a massage therapist? One of the best ways to set yourself apart from the competition in the job market is by having the following skills:
Massage therapists need to listen carefully to their clients in order to understand what they want to achieve through their massage sessions.
Massage therapists must evaluate each client's needs and recommend the best treatment on the basis of those needs.
Massage therapists must give their clients a positive experience. This requires building a sense of trust between the therapist and their client. Making clients feel comfortable is necessary for therapists to expand their client base.
Massage therapists often have access to their client's personal information, such as their medical histories. Therefore, they must be trustworthy and capable of protecting their client's privacy.
Massage therapists must tailor appointments to accommodate their client's specific needs and schedule.
Massage therapists must be able to stand on their feet for long periods of time.
Massage therapists must be capable of promoting their services in order to expand their clientele.
Massage therapists who plan to go into practice for themselves need to know how to successfully own and operate a business.
Perhaps more than any other skill, massage therapists need to be able to make coordinated hand and fingers movements in order to give their clients the results they need.
Becoming a massage therapist will put job opportunities right at your fingertips!
Massage therapy is one of today's fastest growing areas in the healthcare field! In addition, Ohio holds the unique honor of being the first state to license massage therapy.
Presently, Ohio is the only state that defines massage therapy as a limited branch of medicine, and as such the profession is licensed and regulated by the Ohio State Medical Board.
Job opportunities for qualified massage therapists in Ohio are plentiful, and range from establishing your own private practice to working in one of the following settings and locations:
Spas and resorts
Chiropractic offices
Physicians' offices and clinics
Hospitals and wellness centers
Nursing homes/hospices
Health clubs and fitness centers
Sports teams & sporting events (amateur and professional)
Salons
Cruise ships
With the opportunity to work in all of these incredible settings, it's no wonder this field is competitive!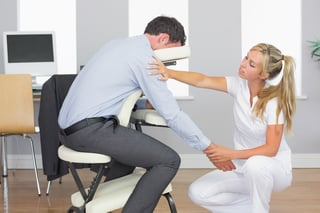 What kind of training does a massage therapist need?
Getting an associate degree in massage therapy is a great first step towards building a career that can be both financially rewarding and personally fulfilling. Normally, an associate degree takes two years to complete.
Students who are working towards getting an Associate of Technical Studies in Massage Therapy should be prepared to spend the next four semesters striving to meet the following benchmarks:
Students who plan to enroll in this program must first have a high school diploma or GED
Students who have previous knowledge of Anatomy & Physiology will have an advantage.
Students should plan to participate in on-campus clinicals.
Students will be required to take general studies classes in conjunction with their massage-based classes.
Students need to gain the skills necessary for them to pass the Massage and Bodywork Licensing Exam (MBLEx) that is offered by the Federation of State Massage Therapy Boards.
Students must be able to pass a criminal background check.
In order to become licensed in Ohio, students must successfully complete an approved 750-hour professional massage therapy program and pass the Ohio State Medical Board Exam.
Over the course of the next four semesters, students must earn the 61-credit hours they will need to successfully complete this program.
Get Your Massage Therapy Degree at Hocking College
Currently Hocking College offers one of the most comprehensive massage therapy programs in Ohio.
In addition, students who enroll in this program will also enjoy the following advantages of attending Hocking College:
Hocking's program includes the study of clinically-based massage procedures.
Their program also offers selected holistic therapy courses such as aromatherapy and Ayurveda therapies.
Students will be able to take their required general education courses, such as English Composition, Psychology, Speech, etc. in conjunction with their massage-oriented classes.
Students will receive a solid foundation in the following essential skills: trigger point therapy, myofascial release, deep tissue massage, pin & stretch technique and craniosacral therapy.
Students will gain the skills they need to be able to address musculoskeletal conditions.
Another notable component of Hocking College's comprehensive program is the holistic therapy courses, which includes hydrotherapy, aromatherapy, Ayurveda and cross-cultural therapies, and herbal/natural therapies.
Hocking's program will provides students with the balance of general, clinical, and holistic therapy skills they need to make themselves highly marketable in a variety of massage related fields.
Since Hocking College is a state run college, the cost of their program is significantly less than other proprietary massage schools.
What are you waiting for? Get your hands on the Massage Therapy program and find your ideal career at Hocking College.