Real estate agents are people that work with individuals looking to buy or sell a piece of property.
Real estate agents fall into two basic categories: listing agents and buyer's agents. A listing agent works with clients to sell a home, and a buyer's agent helps individuals buy a home. Because real estate agents act as the middle man between the buyer and the seller, they often negotiate prices and other conditions on their client's behalf.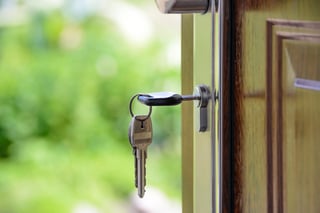 Primarily, real estate agents find a property that suits their client's needs at the best possible price. They also support their clients by providing multiple services to them like competitive market analysis, prospecting, marketing, writing offers, guidance in inspection, appraisals, and the closing process.
Deciding to become a real estate agent opens up a lot of great benefits for people:
A person can go from a college student to a real estate agent in only a matter of months
Real Estate Agents may get the opportunity to be their own boss and control their own schedule
You choose many different career paths, and work in positions like a residential or commercial broker, a real estate clerk, a property manager, a loan officer, an escrow manager, a foreclosure specialist, a title officer, a relocation specialist, or an appraiser
The chance to make a true difference in the lives of others
The median salary for real estate agents is $46,410, and you may earn commission on top of that
According to industry growth rates, there will be an estimated 432,195 real estate agent positions available by 2024
How Can I Become A Real Estate Agent?
In Ohio, the academic requirements to begin a career as a real estate agent include a high school diploma, a degree in at least a two-year program, and completion of the Real Estate Salesperson's License offered by the Ohio Division of Real Estate and Professional Licensing.
It should be noted that if you decide to make a career change within the real estate industry, some positions may require you to obtain a different type of license.
Hocking College's online Real Estate Certificate program provides students with all of the required training hours they need to pursue their real estate agent license.
Students enrolled in Hocking College's Real Estate Certificate program will receive training in real estate principles and practices, law, finance, and more. Students will also be able to take specialized classes in real estate specialty areas, such as property management, investing, and appraisal.
The Ohio Division of Real Estate and Professional licensing requires aspiring real estate agents "be honest, truthful, and of good reputation." Exam applicants must be at least 18 years old and have never been convicted of a felony.
In addition, The National Association of Realtors encourages realtors across the United States to abide by the NAR Code of Ethics. This code promotes specific guidelines as to what all real estate agent's duties are to their clients, the public and their competitors and colleagues.
Overall, this code urges realtors to protect and promote the interests of their clients, to be honest and truthful in their real estate communications, to provide equal services to any persons regardless of race, religion, sex, etc.
Above all else the NAR Code stresses the golden rule, "Do unto others as you would have them do unto you."
Why Get Your Real Estate Certificate at Hocking College?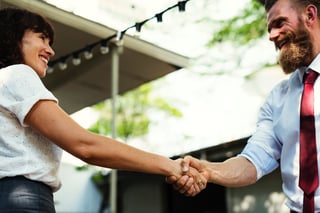 If you're interested in obtaining a real estate certificate but are unsure of where to start, perhaps the best place for you to begin your search is at Hocking College.
Hocking College's Real Estate Certificate program will set you on a path to explore a variety of career opportunities in this exciting, challenging, and highly profitable field. Students who decide to enroll in this program will also be able to take advantage of the following:
Since this in an online course, students won't be required to take any classes on-campus
Students who enroll in this 4-course program will receive instruction in the following areas: Real Estate Practices & Principals, Real Estate Law, Real Estate Finance, and Real Estate Appraisal
Students can receive their Occupational Certificate in Real Estate in only one semester
Graduates will be qualified to take the state of Ohio's Real Estate Exam
Be A Standout Real Estate Agent
Anyone aspiring to become a realtor must be someone who is dedicated to protecting and promoting the interests of their clients. In addition, those who want to be standout candidates in this profession should possess the following qualities:
Excellent communication skills: A day in the life of a real estate agent involves asking questions, negotiating prices, relaying messages between the buyer and seller, and more. Without a well-developed ability to communicate, it will be nearly impossible to find success as a real estate agent.
Problem solving skills: Having the ability to approach problems with a positive "can do" attitude will definitely help you succeed in this sometimes very unpredictable profession.
Networking abilities: Since the real estate business is a customer service oriented industry being able to self-promote in order to expand your clientele will be crucial to your professional survival.
A background in architecture: Possessing knowledge pertaining to specific periods and styles of architecture will impress your clients and help to boost your professional reputation.
Good grooming habits/fashion sense: Because real estate agents deal with the public, it's essential that you know how to look and dress like a confident business professional.
Possess tenacity: This quality will give your clients the confidence that they have enlisted a real estate agent who won't quit trying to buy or sell a house for them until this mission has been successfully accomplished.
Be energetic: Having an energetic personality will assist you in keeping those around you highly motivated at all times.
Be tech savvy: Knowing how to use the internet and, in particular search engines, to buy/sell property can be a monumental asset to any real estate agent's career.
Stay informed regarding real estate laws: Making a continuing effort to remain current on any laws that concern the buying and selling of property in your area will benefit you in many ways. Since laws that govern these practices differ from state to state, and often from town to town, it's crucial for a real estate agent to stay on top of these laws in order to better serve their clients.
Do you fit the bill? Are you ready to start helping people find their dream home? Find your ideal career and get a start on your goal to become a realtor in no time at all with Hocking College's online Real Estate Certificate program.