One of the perks of joining LinkedIn is that members have the opportunity to join a LinkedIn group. LinkedIn groups come in different categories, and cover a wide variety of topics from hobbies to businesses promoting a product or service.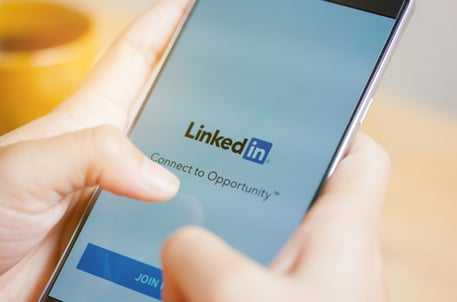 In particular, LinkedIn groups offer business professionals the opportunity to exchange ideas, network themselves, make business connections, and meet leaders and innovators in their respective fields.
If you're a career-minded college student, joining a LinkedIn group can assist you in seeking out potential mentors and exploring your job options on a much broader scale.
Some additional benefits of joining a LinkedIn group include the following:
Members have access to people and information they might not otherwise be able to get on their own.
Members have the opportunity to get professional feedback to their questions.
Members can receive support and encouragement from other people in their profession.
Members have the chance to converse with other professionals at various stages in their careers.
Members can get advice on problems and issues that they might not be comfortable bringing to their employer's attention.
Members can learn about any additional skills or training they might need to remain successful in their field.
Members can be notified about job opportunities before they've been posted.
How To Find A LinkedIn Group
Finding a LinkedIn group to fit your needs is much easier than you might think, especially if you follow these 5 steps:
Go to the search bar at the top of your LinkedIn homepage.

Type in a key word related to your topic inside "Search" followed by "groups".
Decide if you want to filter your search by clicking "Locations, Connections or Current Companies".
Review your search results.
Click "see all" to view more potential groups.
Which Group Is The Right One For You?
In order to see if a LinkedIn group is right for you or not, you should ask yourself the following questions:
Does the group have a mission statement?
Is there an official facilitator?
Does the group keep any kind of schedule?
Is there a screening process for potential new members?
Is there a clear purpose and focus?
Is the group open as opposed to closed?
Are they welcoming to both experienced professionals and beginners?
Does the group encourage a sense of camaraderie among all its members?
Are all questions met with positive feedback?
Do they tolerate members who are rude, argumentative, and toxic?
Does the group weed out members with ulterior motives?
How Do I Create My Own Group?
In case you have trouble finding a group that meets your expectations, LinkedIn members always have the option of starting their own. This can be accomplished by completing the following 6 steps:
Log onto www.linkedin.com.
Click the "Groups" icon, which is located in the upper right corner of your homepage.
Click the "My Groups" tab at the top of the page.
Click the "Create Group" tab on the left rail.
Fill out a form and supply information about your group.
Click "Save Changes".
Whether you decide to join an established group, or create one of your own, becoming part of a LinkedIn group is a great way to make connections and stay connected to your dreams, goals, and ambitions.