Have you ever dreamt of working at a restaurant or bakery? Maybe it's time to consider a culinary arts degree to learn how to become a baker. The Culinary Arts Baking program offers real-world experience in small classes where you get to work closely with professional, engaging faculty.
Hocking was rated one of the Top 10 Best Culinary Schools in Ohio by Best Choice Schools in 2017. Studying here means that you'll learn the fundamentals of baking and pastry production, as well as the management skills of the modern kitchen -- everything you need to start a successful career path.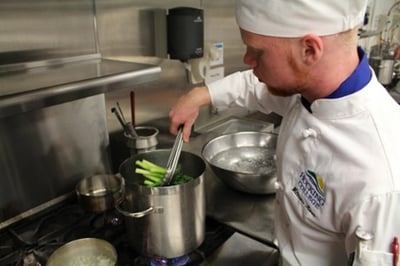 Here are some of the things you will take away from a Culinary Arts degree from Hocking College:
Work with experienced chef instructors
Train in a modern food production facility
Experience real-life practicums in Rhapsody, the college restaurant
Network with others in the community in the Epicurean Club
Exposure to professional development opportunities all over the country
The chance to compete in baking competitions
You'll also learn about the safety and sanitation measures involved in food service and will pass the National Restaurant Association's ServSafe Exam.
The degree requires that you learn to operate a variety of restaurant equipment and perform basic baking and pastry techniques so you are well-equipped to start working in a restaurant. You'll learn how to use recipes, production sheets and function sheets so that you are adept at organizing and ordering ingredients and supplies for your menu.
You'll also learn about conversion and costing so you can understand how to maximize profit for a business.With a Culinary Arts degree from Hocking College, you can also earn certifications in:
ServSafe Food Protection Management
Hospitality Supervision
Certified Pastry Culinarian
Career Options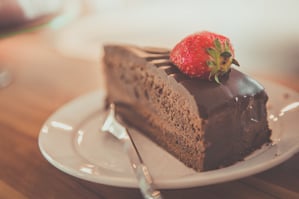 As a baker, you will have many career options available to you. There are a number of different types of bakers, including:
Commercial bakers
Commercial bakers are usually employed in manufacturing facilities that make breads and pastries. They use high-volume mixing machines, ovens and other types of equipment to produce baked goods on a mass level.

Retail bakers
These bakers work primarily in grocery stores and bakeries. They produce small quantities of baked goods for sale in the shop and often there is a seating area or restaurant attached. They might interact directly with customers and prepare baked goods to order.

Restaurants
Many restaurants have an in-house baker or pastry chef who manages their desserts. This job involves baking small quantities of baked goods and other desserts. It can also sometimes involve writing the menu, coming up with new recipes and ordering supplies. Head bakers will sometimes oversee a staff.
Career Outlook
The median pay for a baker is $24,170 and there are expected to be 13,000 baker positions by the year 2024. The Culinary Arts Baking program requires four semesters of study. This is only a two-year commitment as opposed to other programs that require four years or extending your education over a longer period.
With a two-year plan, you will have the education, training and skills you need to go on and become a baker, plus the certifications you need to make you an even more desirable candidate.