Has anyone you cared about ever been in a serious accident that left them temporarily immobilized? Afterwards, did they begin a lengthy recovery process that eventually helped them get back on their feet?
Chances are one of the people who was instrumental in helping your loved one regain their mobility was a physical therapist assistant (PTAs).
Technically, PTAs work one-on-one with their patients under the supervision of a physical therapist and perform the following duties:
Assist patients in regaining movement and managing pain
Observe and document their patient's recovery process
Educate the patient's family about their treatment and recovery process
Assist the physical therapist in patient treatment planning
Apply therapeutic massage techniques
Do ultrasound therapy
Help rehabilitate amputees
Make patients aware of symptoms which indicate that changes need to be made in their therapy
What Skills Do I Need To Become A Physical Therapist Assistant?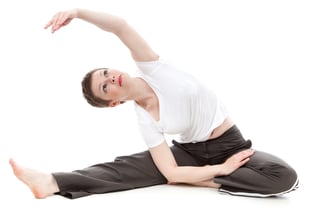 Since becoming a physical therapist assistant can be an emotionally demanding job, applicants need to be productive, empathetic, and detail-oriented.
PTAs have a very hands-on jobs that requires a lot of physical stamina, as well as good manual dexterity.
Having these skills helps get you closer to becoming a physical therapy assistant.
What Are The Requirements to Become A Physical Therapist Assistant?
To become a physical therapist assistant, students need to complete several things to fulfill the PTA Licensing Requirements.
One of the key parts of reaching these requirements is to complete an accredited PTA program and to make sure their transcripts from that program get sent to the state's PTA board.
To complete the actual PTA license application, students will need to have a photo ID and pay the state's application fee.
Students will then need to pass their Jurisprudence Exam before moving on to complete the National Physical Therapy Assistant Exam (NPTAE).
Specific PTA Requirements For Ohio Residents
In Ohio, you must pass an accredited PTA program and complete the National Physical Therapist Assistant Exam (NPTAE) in order to apply for your state's PTA license.
All states require at least an associate degree from a two- year post secondary school. The following list represents some of the additional expectations and requirements students planning to become PTAs must be able to meet:
High school diploma or GED required
Must complete a criminal background check: a criminal record does not necessarily mean that you cannot enroll in the program, but failure to disclose past and pending charges can be grounds for removal from the program
PTA students must spend an average of 16 weeks in clinical practicum training
Background in biology, chemistry, physics, and health courses is a plus
Must receive instruction in cardiopulmonary resuscitation (CPR) and first aid
Students must pass the National Physical Therapist Assistant Exam

(NPTAE)

administered by the Federation of State Boards of Physical Therapy
Students must pass the Ohio Physical Therapy Jurisprudence Examination with a score of 600 or better
Find The Physical Therapist Assistant Program That's Right For You
When seeking out a school to get a PTA degree, students should research and compare different post-secondary schools.
In addition, prospective students should also consider the following:
Take the school's size into consideration
Research the school's pass rate regarding licensing exams
Check out the school's lecture and lab room resources
Find out what the program costs
Ask what financial aid opportunities the school offers
Inquire about the school's admittance requirements
Question other students about their experiences at specific schools
Why Should You Consider Hocking College?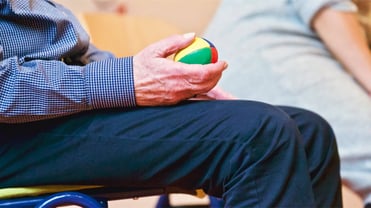 Hocking College can prepare any student planning to get their Associate of Applied Science in Physical Therapist Assistant degree with the knowledge and skills they need to meet the demands of this profession.
The two year PTA program at Hocking College is accredited by the Commission on Accreditation in Physical Therapy Education (CAPTE).
The Physical Therapist Assistant program consists of a year of general courses, followed by a year of technical course work and clinical experiences.
Completion of the program will prepare students to carry out plans of care and report the patient's response to the supervising physical therapist. They will be able to effectively manage the daily operations of physical therapy services; including scheduling, billing/reimbursement, and quality assurance.
The physical therapist assistant program at Hocking College is one of the most comprehensive programs in Ohio. The two-year, state approved physical therapist assistant degree program is designed to prepare students to successfully enter this exciting profession with much more than just entry-level skills.