Chances are that no business-oriented success story would exist were it not for the efforts of dedicated office administrators.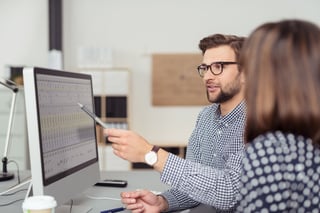 Are you up to the challenge of helping a business or organization reach, and potentially far exceed, their full potential? Do you enjoy working in an office environment? It sounds like you should become an officer administrator.
What Are The Duties of An Office Administrator?
Some of the things you'll be required to do as an office administrator on a day-to-day basis are:
Possess knowledge/experience in Microsoft Office, QuickBooks & Google Drive

Be comfortable assuming a leadership role

Know how to order office supplies

Produce content like a newsletter or graphic presentations

Identify and address office inefficiencies

Monitor office-based social media outlets

Mediate conflicts between employees and offer constructive criticism

Have a sense of cultural awareness
Reasons to Become an Office Administrator at Hocking College
Hocking College has a long-standing reputation for offering their students the hands-on experience they need to stand out in the job market.
In addition, students who decide to pursue an Associate of Applied Business in Office Administration degree at Hocking College will also benefit from:
Highly qualified faculty members

Dorms to accommodate students who want to live on-campus

A chance to join the Phi Theta Kappa Honors Society

Opportunities to complete an office practicum in a professional office setting

Classes in accounting, marketing, supervision & leadership, and ethics

Experience with office-oriented technologies/software packages (Microsoft Office, Google Applications, QuickBooks, etc.)

Easily transferable credits

Smaller class sizes and more one-on-one time with instructors

Students will be able to obtain their Associate of Applied Business in Office Administration degree in only four semesters

Students will be qualified for employment immediately after graduation
Next Steps to Become an Office Administrator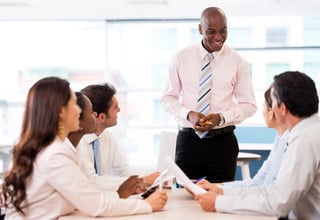 In today's business world, nothing can give a college student the edge they need to succeed more than an internship. Internships are (usually) unpaid positions where students work in exchange for job training and experience that will help them throughout their careers.
Most business professionals will advise college students, especially those planning to become office administrators, that it's never too early for them to start pursuing internships.
Most schools offer resources for finding internships and work-study programs. Look at career fairs, or seek out your advisor to determine how to start your search.
Research employers that offer the relevant work experience you need and don't be afraid to ask them about an internship, even if they don't explicitly offer one. When contacting employers, be sure to keep your resume current.
Another important thing is to make sure that your schedule is flexible enough to handle the demands of an internship on top of your studies and other commitments you may have.
Ready to Become an Office Administrator?
What are you waiting for?
Hocking College serves as an Ohio Business College to thousands of students from all parts of Ohio and other areas of the U.S. The program is nationally accredited by the Accreditation Council for Business Schools and Programs (ACBSP).
Check out Hocking College's Business Management program and make your dream of becoming an office administrator a reality.