As renovations continue on the Hocking Woods Nature Center, Hocking College has announced a way for community members to help fund the new center and leave a lasting legacy.

Parks and Museum Education students are selling engraved bricks that will create a path through the center's edible garden.

Students from the college's Agroecology program will plant the garden, furthering a collaboration between programs the new center has created.

"This new nature center will serve as a showcase for the students in the natural resources programs, and other programs at Hocking," Jason Szostek, Parks and Museum Education program manager, said.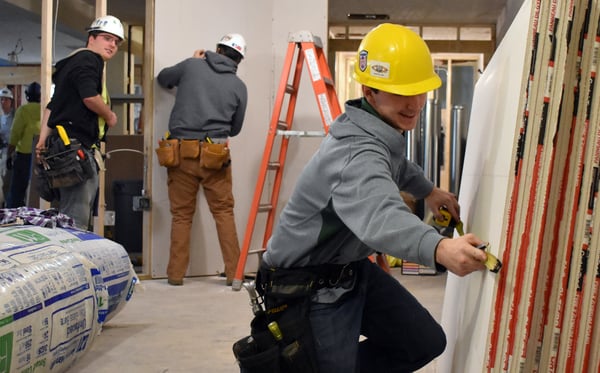 Parks and Museum Education students did the design work and community focus groups for the new nature center. Carpentry and Electrical students have worked on the renovations of the building. Fish Management students will care for the aquariums and manage the fish population in the nature center. Other students from the School of Natural Resources will help to lead programs and work at the nature center.

The new nature center will be in the former daycare center on the south end of Nelsonville campus. Part of the funding to create the center comes from the Ohio Department of Natural Resources. In addition to the edible garden, the center will have exhibits on trees, Ohio geology, native animals and pollinator habitats. It will meet standards from the Association of Zoos and Aquariums and the Zoological Association of America.

The engraved bricks are still being sold. A four-by-eight-inch brick with three lines of text costs $100. An eight-by-eight-inch brick with six lines of text costs $200. There is a limit of 20 characters per line.

Order forms are available online and can be dropped off with payment to the School of Natural Resources office in the Natural Resource building. For more information, contact Cole Potts by email at pottsc28274@hocking.edu.