Recently, Hocking College faculty member Coral Wedel took part in a virtual conference that focused on topics related to the fashion industry.
Wedel, the program manager for Hocking College's Fashion Design & Retail Merchandising program, was a member of an expert panel at the Fashion Industry Conference on May 19-20, 2021.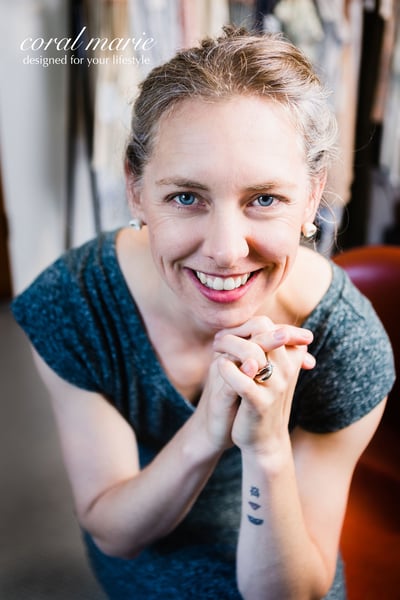 The goal of this premier conference was to give fashion industry experts the opportunity to connect, and show support for, designers, educators, entrepreneurs and retail professionals living in Ohio.
The event was spearheaded by the Columbus Fashion Council and involved 30 fashion industry experts and hosts from the Council of Fashion Designers of America who shared their insights on topics ranging from trade shows, the modeling industry and diversity in the fashion industry.
Wedel spoke of the panel titled "Sustainable Fashion: How to Adapt" which concerned sustainable fashion and addressed the impact of becoming more eco-centered on the fashion community.
Wedel added that the CFC provided her with a discounted attendance code that allowed students in her program to take part in the conference at a 66% discount.
Additionally, any of her students who were on-campus for the summer had access to the conference which was live-streamed in the classroom.
"I was honored to be given the opportunity to share my perspective as an educator and business owner on the topic of sustainability," she said.
Wedel is also a fashion entrepreneur who started her own clothing line in 2009. Her shop, Coral Marie, carries her own brand of sustainable fashions as well as handcrafted shoes, accessories and gifts by other designers in the region.
The Columbus Fashion Council is a non-profit organization that provides scholarships to fashion design students and a platform for local fashion designers.
Since 2010, the CFC has provided resources, marketing materials and helped develop more than 135 designers, 1,300 models and produced a multitude of fashion shows and fashion-oriented events.
Do you see a future for yourself in the fashion industry?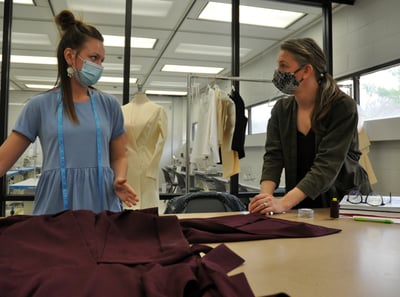 Is your dream to become the next Calvin Klein and one day start your own signature clothing line? Or would you rather become a retail merchandiser and predict trends for a major department store chain like Macy's or Target?
If either of these scenarios appeals to you, then consider enrolling in Hocking College's Fashion Design & Retail Merchandising program.
Since Autumn 2020, this program has provided students with a unique two-year pathway geared to help them successfully enter the fashion and retail markets.
What skills will I learn?
Students who enroll in Hocking College's Fashion Design & Retail Merchandising program take classes that cover the following topics:
Sewing and Garment Construction

Draping: 3-D Garment Design

Color Theory

Consumer, Brand and Trend Analysis

Technology for Apparel and Textile Industry

Apparel Design and Illustration

Business of Fashion and Supply Chain management

Fashion Branding and Entrepreneurship

Fashion Design Portfolio Development

Organizational Behavior
What about job prospects?
Students who graduate from Hocking College's Fashion Design & Retail Merchandising program will graduate qualified to fill the following positions:
Accessory designer

Clothing designer

Footwear designer

Brand manager

Fashion buyer

Creative director

Fashion director

Fashion stylist

Product developer

Retail store director

District merchandising manager

General merchandising manager
For more information on Hocking College's Fashion Design and Retail Merchandising program, contact Program Manager Coral Wedel by email at wedelc@hocking.edu or by phone at 740-753-6425.
Students interested in enrolling at Hocking College should visit this webpage and call the Admissions Office at 740-753-7050.