Hocking College has a new representative for students who want to transfer to Franklin University in Columbus.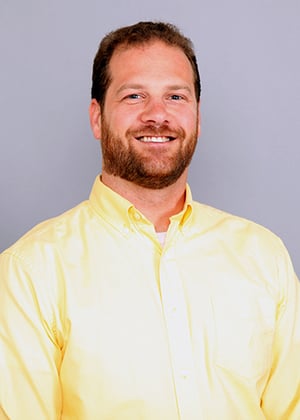 Greg Haskins has been a community college regional manager for Franklin University since 2017 and recently added Hocking College to his portfolio.
Haskins attended Clark State Community College before transferring to Wright State University to complete his undergraduate studies. He then completed his master's degree in Higher Education Administration at Tiffin University in 2015.
At Tiffin, Haskins's coursework included student enrollment and retention, assessment and student learning.
Before graduating from college, Haskins was already working in higher education as a senior representative for ITT Technical Institute in Hilliard, Ohio, from 2010-14.
In 2014, Haskins began working for Franklin University as an undergraduate advisor. His job duties included establishing relationships with prospective students and making the admissions process more efficient and fielding more than 500 calls weekly.
As a community college regional representative, Haskins's duties include recruiting potential transfer students at partner schools, making students aware of their degree pathway options and helping them through the admissions process.
Haskins's short- and long-term goals are helping students save money and "to help increase the awareness of Franklin's partnerships so that every student can take advantage of the cost savings."
Haskins hopes that it could be possible for him to start scheduling regular visits to Hocking College after the first of the year.
Until then, prospective transfer students can meet with him through ZOOM at https://franklin.zoom.us/j/710484240.
Haskins's virtual office hours are from 1-4 p.m. on Tuesdays. You don't need an appointment necessary to meet with him.
Students can always reach him at either 614-849-2997 or transferinfo@franklin.edu.
More about Franklin University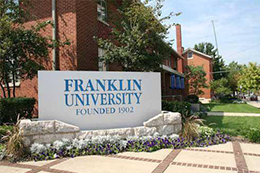 Founded in 1902 in Columbus, Ohio, Franklin University is a four-year non-profit private school specializing in helping non-traditional adult students realize their academic dreams and enable the broadest community of learners to achieve their goals.
Franklin University provides onsite course options at more than 25 locations throughout the Midwest and personalized online education. The university also offers in-demand undergraduate, master's and doctorate programs that enable adult learners to achieve their educational and professional goals.
Is Franklin University accredited?
Yes! Franklin University is accredited by the Higher Learning Commission. It holds specialized accreditations for specific academic programs through the International Accreditation Council for Business Education and the Commission on Collegiate Nursing Education.
What programs does Franklin offer?
Franklin University offers 36 different bachelor's degree programs. A few of the programs students have to choose from including the following:
Accounting
Allied Health
Business Administration
Computer Science
Criminal Justice Administration
Cybersecurity
Health Sciences
Marketing
Nursing
Public Relations
Public Safety Management and Leadership
Risk Management and Insurance
Does Franklin support academic partnerships?
Besides having partnered with more than 650 corporations and non-profit organizations, Franklin University has 230 long-standing partnerships with various community colleges — including Hocking College.
Can I have some details about Franklin's partnership with Hocking College?
Hocking College has several 3+1 partnerships with Franklin University that allow students to obtain their bachelor's degree. These partnerships save students money and time by enabling the student to take the third year of their bachelor's degree at Hocking College — paying the community college tuition rate:
Allied Health and Nursing
Accounting and Financial Services
Business
Cybersecurity
Web Development
Addiction Counseling
Criminal Justice
Public Safety