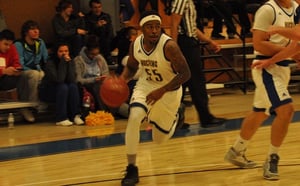 Hocking College fell short Saturday in a loss to the Edison State Community College Chargers at home, after staging a valiant comeback to no avail. The loss brings the Hawks' record to 7-10 as we pass the half way point in the season and OCCAC action heats up.
Down nine at the half, 41-32, and as much as 15 at one point in the second stanza, the Hawks fought back tying the game with just 15:32 left to play. Edison then went on a 12-2 run to extend their lead.
The Hawks clawed their way back into the game again in the final minutes as they cut the deficit to 5 with just under a minute remaining on an and-one play by Bryce Mooring.
Edison State would not give in to Hocking's pressure and could not be caught down the stretch. Despite the 51-point second half effort by the Hawks, Edison State walked away with a hard fought 89-83 victory.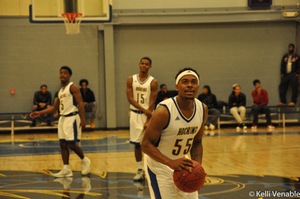 Hocking College had 4 players in double figures: Darnei Hairston scored 17, James Young with 15, Devonte Lash and Bryce Mooring with 14 and 13 respectively.
Other players contributing in the effort were Raysean Jones with 9 points, Luke Drayer added 7, D'Andre Clay with 4, and Anthony Reid added 2.
The Hawks return to action on Wednesday as they travel to Cinicinnati State to take on the Surge, they will then return home to take on the Lorain County Community College Commodores on Saturday at 3 p.m.