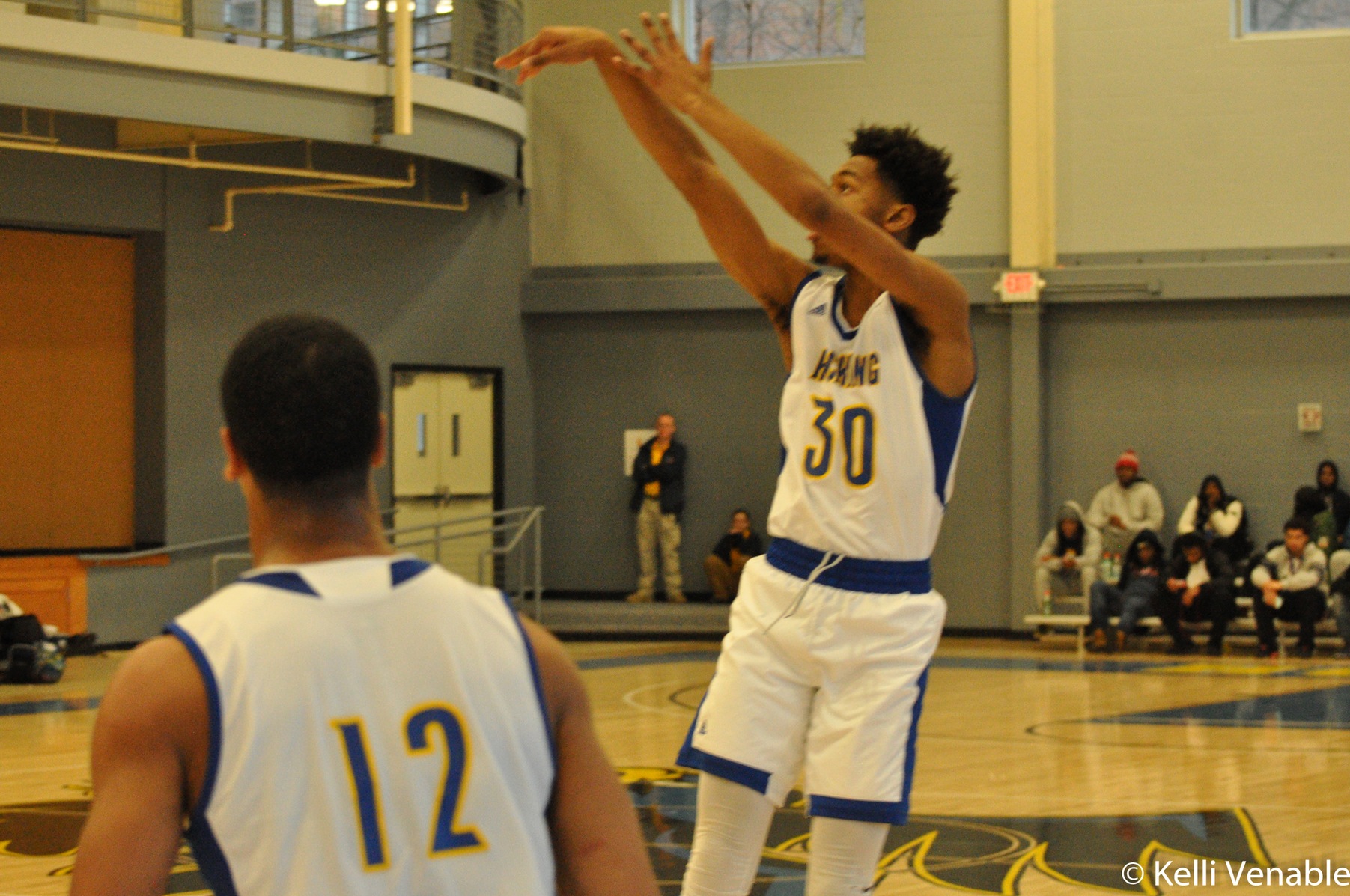 Hocking College 92
Lakeland Community College 73
Hocking College knocked off the Lakers of Lakeland Community College at home on Wednesday night. The Hawks struck quickly on pass from Luke Drayer to Raysean Jones for a wide open lay up with only 4 seconds gone but neither team could pull away in the first half. The Lakers held a 2 point lead at the half, 36-34.
To start the second half Lakeland's Jeff Nevulis found Trevon Granger on a quick back cut that got him in behind the Hocking Defense for an easy lay in and foul. Granger would go on to convert the three point play at the line.
Hocking quickly countered and went on a 25-9 run over the next 8 minutes and never looked back. The Hawks would go on to win the game 92-73.
Lakeland was led in scoring by Crysjawn Waters with 20 points followed by Jeramie Burge and Jeff Nevulis with 15 each.
Devonte Lash came off the bench to lead all scorers as he poured in 33 points on 10-16 from the field and 11-13 from the free throw line. He was followed in scoring by Raysean Jones with 16, Luke Drayer with 15, D'Andre Clay had 13, Anthony Reid chipped in 9, and Bryce Mooring had 6 points.
The Hawks will be back in action on Saturday when the travel to Perrysburg to take on Owens Community College at 3 p.m. at the SHAC.