Hocking College's Director and Accompanist for the Hocking College Singers, Devin Sudman, directed a production of the musical "Ordinary Days."
The production took place at Stuart's Opera House, 52 Public Square in Nelsonville, Ohio, on Friday, March 26, and Saturday, March 27, 2021, at 7:30 p.m.
"Ordinary Days" tells the story of four young strangers whose lives intersect as they search for happiness, love and cabs in modern-day New York City.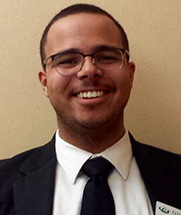 Sudman is originally from Cleveland, Ohio, and moved to Athens in 2012 to attend Ohio University's School of Music. He graduated in 2017 with his Bachelor of Arts in Music, emphasizing in Voice and Conducting.
During his time at OU, he assisted the director of choral activities in leading the college's choral ensembles and annual honor choir.
He also took on various side projects that included directing and coaching music-oriented organizations in the community.
Sudman served as the Music and Choir Director at Trinity Episcopal Church in Parkersburg, West Virginia, and operated his own studio to provide piano and singing lessons.
Last autumn, Sudman heard that the accompanist's position was open at Hocking College. After having his interview on-campus, he was offered the Accompanist and Director for the Hocking College Singers position.
His job duties at Hocking College include aiding the development of the new Theatre and performing arts programing under Program Manager Emily Davis's leadership.
Sudman also works at Stuart's Opera house, where he assists in educational programming, such as facilitating the collaboration between Hocking College and the Nelsonville Drama Club on an upcoming production of "Romeo & Juliet."
He also performs general administrative duties while he finishes his Master's Degree and continues to serve the community through the arts.
This summer, Sudman will graduate with a Master of Arts Administration in Theatre Management degree from Ohio University.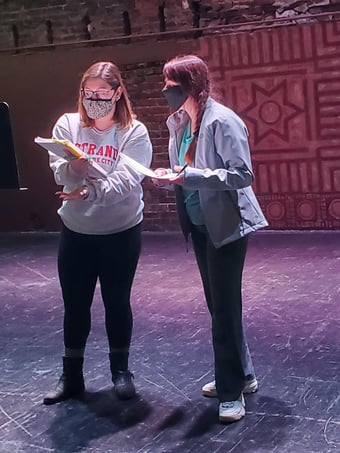 As a result of the COVID-19 pandemic, Sudman realized that the community needed an artistic distraction. So he proposed putting on a production of "Ordinary Days" to the ABC Players leadership and was given the opportunity to lead the production.
Sudman noted that "Even though this production was written in the early 2000s and is set in-general NYC, I have brought it to 2021" and has incorporated aspects of the COVID-19 pandemic into the script.
"My main hope is that the audience and community should get from this story is the ability to find the gift in our problems," he added. "This story puts all of that out in the open and tells you that it is ok not to be ok sometimes and that there can always be something positive to be found even in the darkest of times."
Sudman and the Hocking College Singers are currently preparing for their Spring Showcase on May 5 with the Hocking College Band. In addition, the group is also planning to perform at the college's upcoming graduation ceremony.
Sudman's goals for the Hocking College Singers include inspiring his students to assume leadership roles within the group. He plans to accomplish this by encouraging students to help raise the ensemble's musicianship and help create the Hocking College Singers' identity on campus and in the community.
Students interested in joining the Hocking College Singers can sign-up and register for MUS-1131 (Hocking College Singers) or contact Director and Accompanist for the Hocking College Singers Devin Sudman at sudmand@hocking.edu.