NELSONVILLE, Ohio – Hocking College broke ground on a new approximately $2 million equine arena Thursday evening, Feb. 20, 2020.

The 30,000 square foot building will be built on the school's Nelsonville campus in what is now an overflow parking lot.

Site work will begin immediately, and construction of the building itself is expected to finish by the end of the year.

Planning for the building began last year, and Hocking College Chief of Staff Jeff Daubenmire said when people drive into campus, the massive structure will be the first thing they see.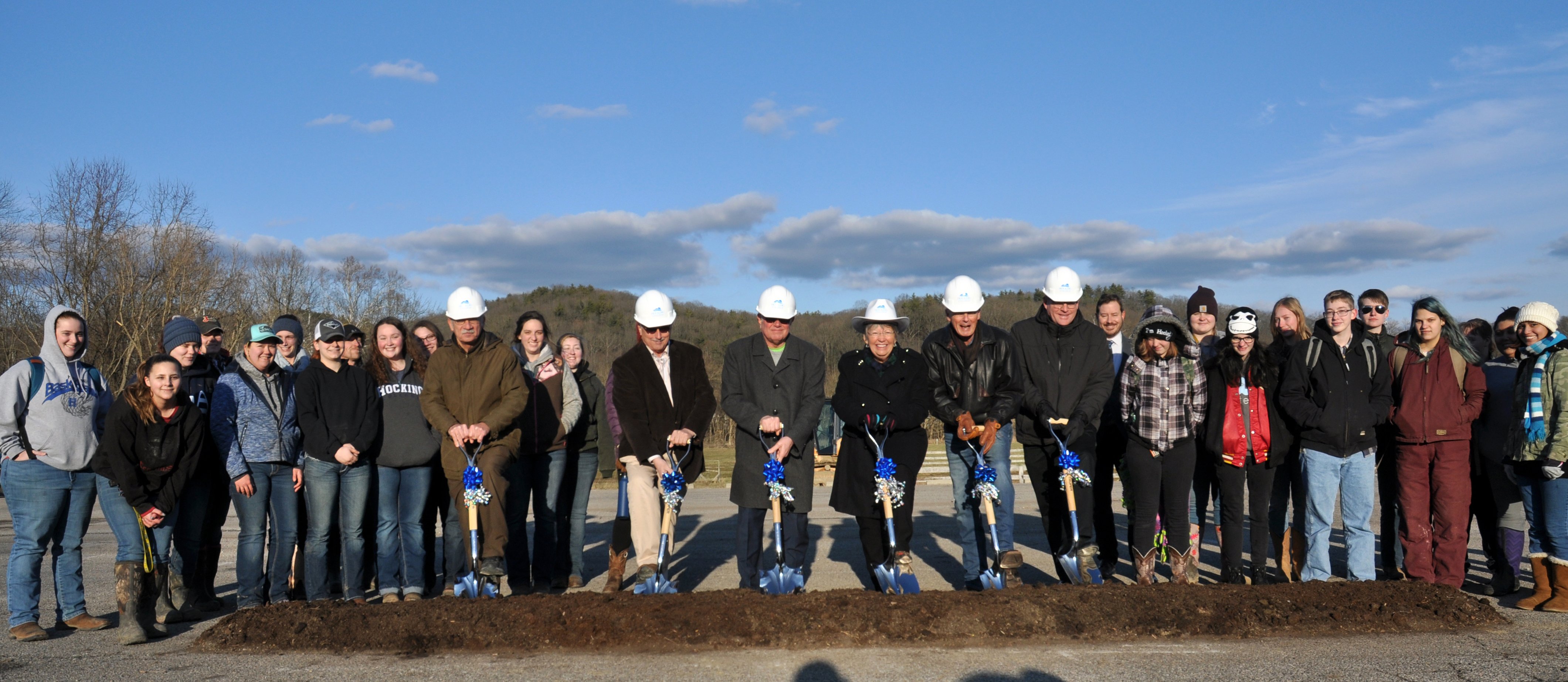 "It will be the 'wow' building on campus," Daubenmire said.
Equine Science program manager Bethany Siehr is excited about the new building.
"We're altering our curriculum a little bit to focus more on finesse and technique and a little bit more on the nuances of horse training, and that's really hard to do out on the trails," Siehr said.
"We've always been a wilderness horsemanship program, and we're just trying to change to meet the industry standards," she added. "Being able to have this indoor space will really help the students."

The building will cover three-quarters of an acre. Besides the arena floor itself, it will also have exterior horse stalls that are under roof, a small office and seating for about 100 that can be expanded depending on what a given event needs.

Academically, Siehr says the arena will allow students to take Certified Horsemanship Association and American Farrier's Association certifications. Both require an arena or large indoor space. Currently, students have to travel off-campus, sometimes more than an hour away to take the certification tests. Once the facility is complete, Siehr said students would be able to take the tests on campus, and the certification's costs included their course fees. The CHA testing can be done once the building is complete; AFA certifications will begin at a later date.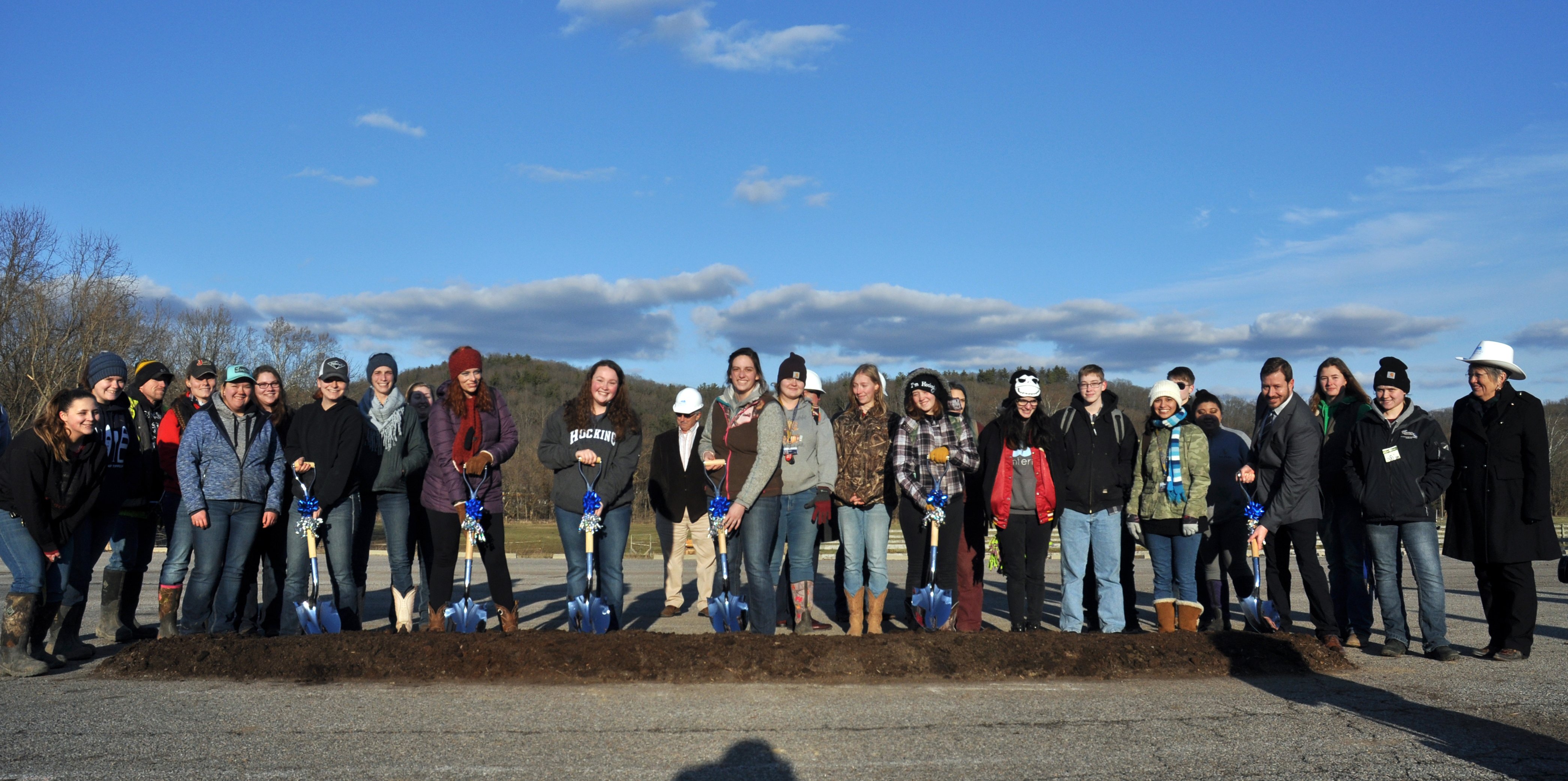 "This arena won't just complement our outstanding equine science program it will prove a valuable asset by playing host to other events for the college and the community," Dr. Betty Young, president of Hocking College, said.

Siehr hopes to use the arena to host educational clinics for FFA and 4H groups and horse shows. The arena can also be used for the college's equestrian team, other outside animal events, like llama shows or dog agility competitions.

"We have a lot of students who come into the program because they love horses, but they don't have a lot of experience because they haven't been able to afford the experience," Siehr said.

The clinics and outside events are ways to provide access to horses for high school students who might otherwise not have a way to become involved.

"I look at it as a way to bring the equine community in this area together," Siehr said. "There's nothing else like this in this area of Ohio," Siehr said. "Having something that's more accessible is really important to bring everyone together, and we can do that, which is really nice."
Interested in Hocking College's Equine Science programs?
For More information about Hocking College's Equine Science programs including, majors in Animal Assisted Therapy, Equine Health and Complementary Therapies, Farrier Science and Business, and Wilderness Horsemanship contact Equine Science Program Manager Bethany Siehr by email at siehrb@hocking.edu or by phone at 740-753-6282