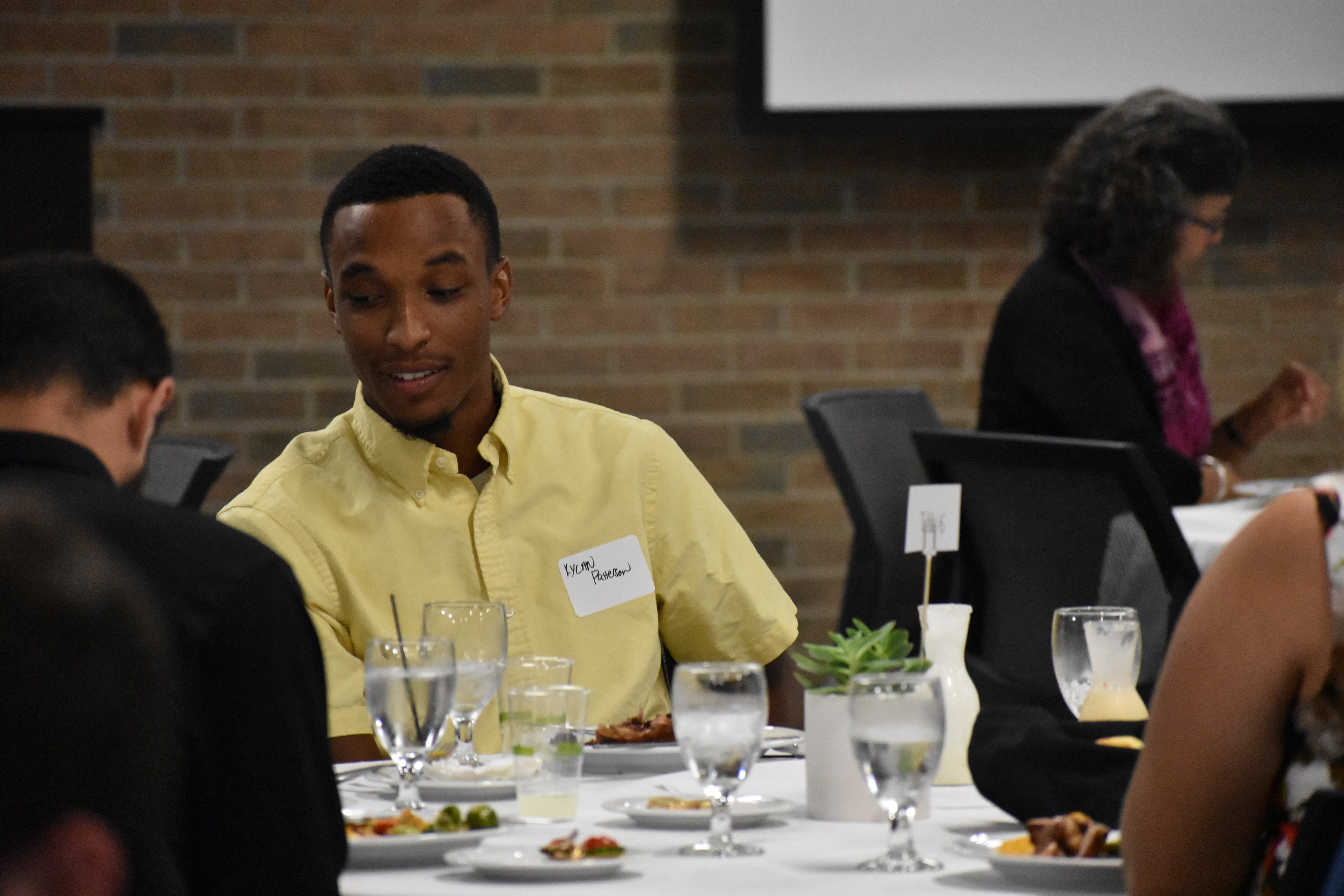 On October 10, 2019 the Hocking College Scholarship Dinner was held at The Lodge from 5:30-8:00pm. Sponsored by the HC Foundation, the goal of the dinner was to provide scholarship donors with an opportunity meet the students they're sponsoring.
The itinerary for the dinner began with a meet & greet and welcoming address by the Hocking College Foundation Director, Doug Wells. Next, the donors, administrators and board members were introduced which was followed by an amazing menu which was provided by the Hocking College Culinary Department.
Afterwards entertainment was provided by the Hocking College Singers accompanied by HC Chief of Staff, Jeff Daubenmire, and included an address by Hocking College President, Dr. Betty Young.
This event signified the distribution of $93,000 in awards to 60 Hocking College students. According to Wells, "The dinner went very well and had great attendance."
About the Hocking College Foundation
Since October 21, 1992, the Hocking College Foundation has remained a not-for-profit 501 (c) (3) corporation. Their ongoing mission is to "develop a culture of philanthropy to meet the resource needs of Hocking College in its pursuit of excellence in education and the advancement of economic development, workforce development, and the quality of life for the communities it serves."
Some of the services the Hocking College Foundation provides include the following:
Develop a broad base of individual, corporate and foundation support for Hocking College

Provide HC students with scholarships

Develop fundraising efforts within the private sector

Work with the community to develop programs

Encourage alumni and donor engagement
For more information on the Hocking College Foundation contact Director Doug Wells by email at wellsd34471@hocking.edu or by phone at (740) 753-7010.