Registering for classes is now easier than ever. Hocking College has taken all of the guesswork out of what courses students need to get to their graduation.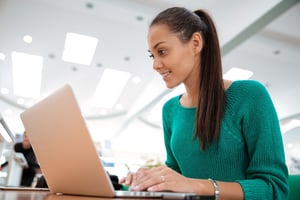 Beginning with the registration period for the spring 2021 semester, Hocking College has designed a new model to help students be successful in their college careers and earn their degrees on time. This process is known as "block scheduling."
We've put the block scheduling system into place to ensure students are taking the courses required on their curriculum to graduate in two years.
Part-time students will meet with an advisor to develop an alternative plan to meet their graduation goal.
Each term, students will log into Self Service to view their course schedule for that term. Each schedule is designed specifically to keep them on track for graduation. All they have to do is "accept" the schedule we've built.
If the schedule doesn't fit a student's needs or if they've already taken a course on their block schedule (at Hocking College or another institution), their academic advisor is available as always to help make any changes and create an alternative plan.
If you're a current student and have questions about the new block schedule reach out to your academic advisors.
Located in southeast Ohio's Hocking Hills region, Hocking College provides students from around the state, nation and the world with an affordable two-year hands-on education in more than 50 academic programs ranging from Website and Applications Development, Water and Wastewater Management, Nursing, Forest Management, Medical Cannabis Laboratory Sciences and more.
With our smaller class sizes and our focus on teaching skills hands-on, our students learn the skills they need to be successful and find their pathway to prosperity.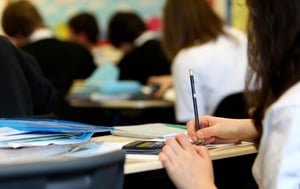 In fact, we guarantee it.
If any Hocking College graduate is unsuccessful in state or national licensing exams within their profession, they'll be remediated at no charge to the student.
Additionally, if an employer isn't satisfied with the education their employee received from Hocking, the college will remediate that person as well.
Under the terms of this program, the program is valid in regards to any graduates' coursework for one full-year following their graduation.
Hocking College is committed to improving our processes, so students graduate on time and are prepared to start their career.