Are you interested in a career in opticianry? If so, you're in the right place. Hocking College offers a rigorous opticianry program designed to effectively train students to succeed in this essential vision profession. Learn more about a career in opticianry below.
What Is an Optician?
An optician is a vision expert technician who is specially trained to prepare, fit and dispense eyeglass lenses, frames, contact lenses and other optical devices designed to enhance vision. They produce the finished optical product as set forth by a prescription written by an optometrist or ophthalmologist.
Opticians are an important part in the vision healthcare experience, ensuring that their customers have properly fitted and shaped optical devices that improve or correct eyesight.
Want To Be An Optician? Set Your Sights On Hocking College!
In Ohio, eligibility to become a Licensed Dispensing Opticians (LDOs) requires a degree in optical dispensing from a board-approved program, such as the Associate of Applied Science in Opticianry degree from Hocking College's Perry Campus.
Students gain an understanding of the profession from classes, hands-on lab experience, and supervised clinical work in off-campus optical settings.
This two-year, evening program delivers fundamental insights into opticianry through critical coursework in subjects like:
Anatomy & Physiology of the eye

Ophthalmic Dispensing

Geometric Optics

Contact lenses

Refraction

How to interpret lens prescriptions

How to design, adapt and dispense optical aids

How to properly use optical tools, instruments and gauges

How to determine if glasses and contact lenses are exactly as ordered
Anyone who decides to pursue their Associate of Applied Science in Opticianry at the Perry Campus will spend their second year as a student getting hands-on clinical experience by working in a variety of local optical businesses.
The opticianry program is designed to prepare students to complete their licensing examinations in order to become an official Ohio Licensed Dispensing Optician (LDO).
Benefits of the Degree
Why enroll in Hocking's Associate of Applied Science in Opticianry program? The advantages of this degree are plenty, such as:
Helps students gain entry-level proficiency at using optical instruments

Delivers entry-level dispensing skills

Teaches optical mathematics and how to interpret prescriptions

Provides training in measuring, fitting, shaping and repairing optical devices

Grants the opportunity for hands-on training in real-world clinical settings

Permits students to contribute to class discussions and receive focused attention in a smaller learning environment

Satisfies formal education requirements for licensing eligibility

Prepares students to successfully pass

national and state

licensing

exams

Readies graduates for employment in a variety of optical settings
What Can I Do With an Associate in Opticianry?
With an Associate in Opticianry, you are eligible to complete the remaining licensure requirements to become an LDO in the State of Ohio. Licensed opticians can obtain employment in retail stores, the private practices of optometrists or ophthalmologists, hospitals, eye care clinics, laboratories, and optical manufacturers.
The day-to-day job of an optician involves engaging with customers to determine their unique optical needs, evaluate their lifestyles, troubleshoot issues with optical devices and offer advice from an aesthetic perspective to help clients choose frames that suit their sense of style. Behind the scenes, opticians follow the prescription orders of ophthalmologists and optometrists and basically "create" optical devices to meet the desired specifications.
Career Outlook for Associates in Opticianry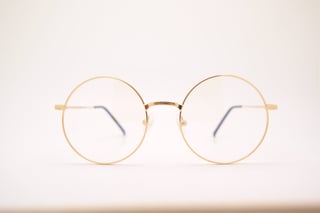 Career growth for opticians is incredibly attractive. According to the Bureau of Labor Statistics, employment growth for opticians is projected to increase by at least 15 percent between 2016 and 2026 — a figure that indicates much more rapid growth than many other professions. An optician can expect to earn around a median salary of approximately $35,530.
Earning an Associate of Applied Science in Opticianry degree from Hocking College takes just two years, but the education you receive will have a lasting impact on your success in this profession. Get started with a promising career as an optician today by contacting our enrollment advisers.