Recently, three students from Hocking College's Cyber Security and Network Systems program won the first FranklinHACK Hackathon Competition.
Hosted by Franklin University, the two-day programming contest was held for students enrolled in community colleges located in Ohio.
Each team of student contestants was tasked with seeking apps designed to fulfill a need in their respective communities.
The theme for each submission was Technology Solutions for Social Justice.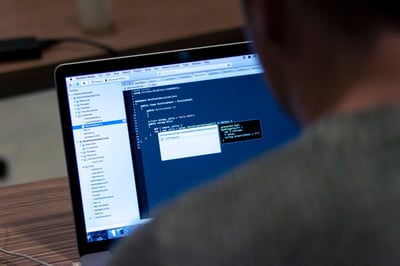 Hocking College's team consisted of students, Katie Kozel, Adam McCutcheon and Owen Gaddis. The project they created was a web app entitled, INeedHelpAthens.
Teams were challenged to build a web application addressing the theme which was announced Friday evening. By the Sunday morning deadline, teams had to submit the three following items:
A link to their app.

A link to a 5-7-minute video describing their app, their inspiration and their process.

A completed short questionnaire.
The Hocking team's free app was inspired by the social justice-oriented needs of underprivileged people living in the Athens, Ohio area. The goal was to make local citizens more aware of their basic rights, and of the resources that are available to them in this specific area.
During the competition, Hocking College's team overcame various obstacles like creating a password reset feature which took the most time. Kozel, McCutcheon and Gaddis wanted to create a secure way to reset it and have it mapped into the right locations.
In the future, the group plans to continue developing INeedHelpAthens by turning this app into a non-profit organization. One project they're interested in pursuing is creating care packages for the homeless.
Another possibility they're discussing is adding a donation feature to help support people and local food pantries in the process.
As a result of winning the FranklinHACK Hackathon Competition, Kozel, McCutcheon and Gaddis each get full scholarships to continue their educations at Franklin University.

Would you like a career in cybersecurity?
Hocking College's Cyber Security and Network Systems program provides students with the real-world work experience they'll need to find employment securing data systems for commercial businesses, banks, schools and government agencies.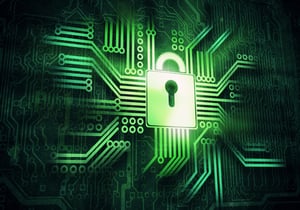 The hands-on-oriented curriculum is designed to teach students how to react to cyber-attacks, and how to prevent hackers from stealing data and creating havoc within network systems.
Hocking College's smaller class sizes provide students with the one-on-one time with their instructors they'll need to become proficient in both operating systems and networking technologies. Students also have opportunities to obtain additional certifications courtesy of Hocking College's partnership with Cisco Networking Academy.
Students who pursue an Associate of Applied Science in Cyber Security and Network Systems Technology degree at Hocking College will obtain the following skills:
How to analyze problems and develop logical solutions to resolve them.

How to design, implement, maintain and troubleshoot a small business network.

How to document network architecture, hardware and software.

How to install and configure PC-based security software.

How to configure and implement firewalls to protect network infrastructures.
For more information on Hocking College's Cyber Security and Network Systems program, contact Cyber Security and Network Systems Program Manager Mark Riley at rileym24177@hocking.edu or by phone at 740-753-7209.