Hocking College recently welcomed James (Jim) Harding, Ph.D. to the staff as Hocking College's new Forestry Program Manager.
Originally from Chicago IL, Harding double majored in advertising and French at the University of Evansville in Evansville, Indiana. After earning his Bachelor of Arts Degree in 1988, he started a career in the world of finance.
For five years, Harding worked at both the Chicago Mercantile Exchange and the Chicago Board of Trade. However, during his mid-twenties, Harding found himself becoming increasingly dissatisfied with his career choice. Then fate intervened.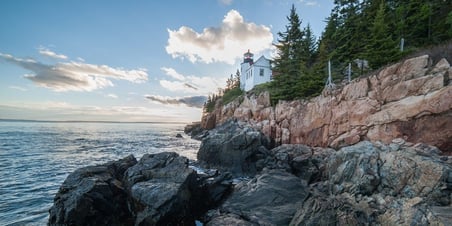 One Sunday morning, Harding found himself watching a segment of CBS Sunday Morning with Charles Kuralt. In each segment, Kuralt traveled the United States shining a spotlight on unique people and scenic locations. On this particular morning the famed journalist was visiting Acadia National Park, located southwest of Bar Harbor, Maine.
Based on what he saw in the episode, Harding decided to visit the park himself on his next vacation.
During his visit to Acadia, Harding met with a park ranger. Harding found himself asking the ranger what his job duties were and how he got into this line of work.
According to Harding, he experienced an "epiphany" in which he decided to leave the finance industry and pursue a career in forestry.
After investigating the requirements he needed to meet to get into the forestry industry Harding relocated to Maine. There, he attended The University of Maine where he received his Master of Science in Forestry in 1995 and his Ph.D. Student in Forestry diploma in 1997.
Harding them moved to Missoula, Montana where he started a Ph.D. in Forestry, graduating in 2002.
What experience does he bring to Hocking College?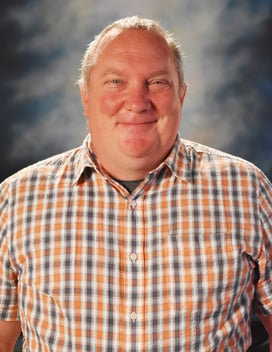 Harding has taught classes at the University of Maine, the University of Montana, Union College (KY) and for the past 16 years at Green Mountain College (GMC) in Vermont.
While at GMC, Harding created the Natural Resources Management major, he served as Chair of Environmental Studies Program, Chair of Natural Resources Management, Director of Masters Science in Environmental Studies and Dean of the Faculty.
Harding has also been involved with the Society of American Foresters at the state, regional and national levels. He served as Forest Science Coordinator and Chair of the New England Chapter of SAF.
In 2013, Harding spent his sabbatical working on forestry issues out of SAF's national office in Bethesda, MD.
What other credentials does He have?
Harding has done numerous presentations on everything from rock climbing, to land-use change, to promoting community-scale biomass energy projects.
He is also a published author and belongs to the following professional organizations:
about Hocking College's Forestry program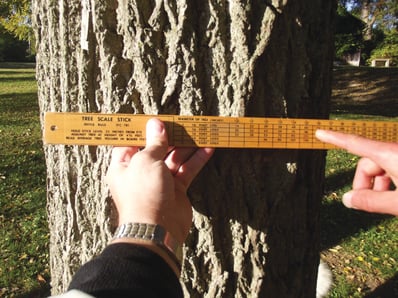 Professional forest technicians are responsible for the collection and interpretation of forest data, documentation of environmental conditions, prescribing and implementing forest management practices, checking contract compliance, and supervision of field crews.
Hocking College's Forest Management program offers students who want to get into the forest management field the combination of a solid academic background paired with extensive hands-on-oriented field training.
Hocking College's smaller class sizes offer students the essential one-on-one time with their instructors they'll need to learn how to conduct forest inventories, plant trees, fight wildland fires and make the most of trips to area forestry institutions and businesses.
Accredited by the Society of American Foresters (SAF), Hocking College's Associate of Applied Science in Forest Management program is designed to teach students a variety of skills through real-world, hands-on learning.
For more information on this program contact Program Manager James Harding at hardingj34491@hocking.edu or (740) 753-6090.