Whether you have a marketable skill or just want to ditch the rat race, going into business for yourself can be a very rewarding experience. However, that doesn't mean it's easy. If you're trying to find out how to start a small business in Ohio, here's what you need to know.
Ohio Small Business Rules and Regulations
Ohio requires most businesses to be registered, so you'll want to search for your proposed business name in the Ohio Secretary of State's database and make sure it's not already taken. As long as no one has registered it yet, you should be fine to go ahead with that step. You'll also need to file the appropriate paperwork with the IRS and any applicable state agencies.
Depending on the industry, you may also need a vendor's license or some other special certifications that show that you are licensed and legally allowed to be in business. You can find out more about the specific requirements on the Ohio Development Services Agency's website.
Getting Started
While it may take you the longest, deciding on a name is only the first step in starting a small business. Here are two keys areas you'll want to spend some time researching.
Financing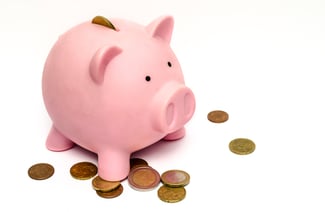 You'll need to consider things like how much your startup costs will be and if you need any financing. If you're planning on getting a business loan through your bank, be aware that these usually have strict requirements and you'll likely need to develop a business proposal before meeting with the loan officer.
If you are granted the loan, remember that you will have to make payments even in the beginning stages when your venture may not be in the black yet. It may be worth it to see if angel investment or grants are possible as well.
Education
No one is born knowing how to run a business, but you can definitely learn. Key classes to look for if you're interested in business management or entrepreneurship are:
Accounting
Marketing
Finance
Business writing
Business law
Human resources
Leadership
How a Business Management/Entrepreneurship Program Helps
As a student of Hocking College's Business Management and Entrepreneurship program, you will get the experience and knowledge you need to successfully start a small business and continue running it once it's off the ground. Here are just a few of the things that set us apart:
Small class sizes: If you're sitting in a lecture hall with 300 other students and have to squint to see the professor, it's easy to miss out. We have smaller class sizes to prioritize your learning experience and make sure you get the chance for the direct contact with the instructor you need to succeed.
Hands-on learning experiences: Learning by reading a textbook can only teach you so much, and there are some things you just have to actually do to understand. At Hocking College, our program gives you plenty of opportunities to practice the skills you're learning in a real-world environment so you can build valuable job experience.
Engaging faculty: The best way to learn is from someone who is truly passionate about their subject. We know that the quality and engagement of the instructor can make or break the student's learning experience, and that's why we have faculty who are truly invested in helping you reach your goals.
For more information on Hocking College's Business Management & Entrepreneurship Program contact Program Manager, LaDora Ousley at ousleyl@hocking.edu or (740) 753-7062.