Currently LinkedIn is one of the most recognizable social networking sites in the world, specifically devoted to connecting existing employers with potential new employees.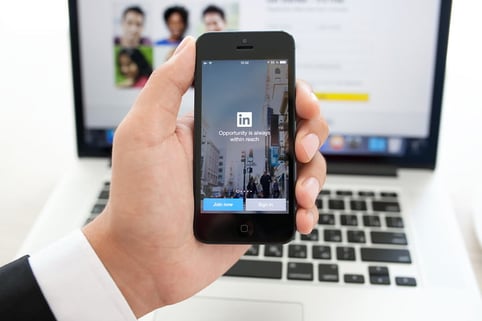 With over 500 million members, LinkedIn has grown from a humble start-up company to becoming a global phenomenon that presently averages two new users every second.
Having a LinkedIn profile can be beneficial to those college students with very few business connections who are about to enter the job market.
So if you're interested in joining but have no idea where to begin, here are some suggestions for building a successful LinkedIn profile that will get you noticed.
What Do You Need To Get Started?
A recent profile picture
An up-to-date resume
The exact dates you attended certain schools
The permission of at least 5 people you know who are LinkedIn members to send them a connection request
A password you can easily remember
A customized URL for your profile
Keywords that will direct traffic to your profile
What Profile Information Will You Need To Know?
When you have some down time, head to LinkedIn to start filling out your profile. Before you start writing, remember to tailor your content to advertise your specific career choice. Strive for a balance between appearing inviting without providing too much personal information. Below are the five basic fields of information you'll need to know when filling out your profile.
Contact Information
Be sure to add your current contact information to your profile, including phone number and email address. Remember that recruiters and HR reps will look at your profile when trying to fill an available position, therefore having the best method of getting in contact with you is a must.
Headline & Summary
Once you've entered your contact information, come up with a creative, attention-grabbing headline. This is what will appear under your name when doing a search on LinkedIn, so be sure to use key words to help you appear higher on the page. Once you have that, compose a brief summary that highlights your accomplishments and what you're looking for career-wise.
Education
LinkedIn allows you to add educational information to your profile, such as where you went to college, your GPA, your degree program, classes you've taken, and much more. Try your best to include everything that has to do with your education, including organizations you were a part of and the year(s) you attended school.
Work Experience
Next comes the guts of your profile which is your past work experience, including full-time positions and internships. If you're currently employed, be sure to include that job plus your last two positions. Give a brief but detailed description of your duties and responsibilities at each position you held. Lastly, upload any work examples you may have collected from those jobs.
Other Fields
LinkedIn also has several other fields you can enter information for, including your hobbies, interests, volunteer opportunities, skills, and recommendations.

Once you've completed filling out all the information on your profile, triple check any information you plan to post for accuracy and potential spelling/grammatical errors.
What Goals Should You Set?
After creating a profile, you should try and set some goals for yourself. Some of those goals include:

Visiting your profile on a regular basis.
Keeping your profile as up-to-date as possible.
Visiting the People You May Know page on a regular basis.
Utilizing the My Network tab to make connections.
Reaching out to anyone from your past who might be willing to write you a recommendation.
Staying in touch with anyone who gives you a recommendation.
Striving to make at least 50 connections over the next six months.
So now that you know where to start, there's nothing stopping you from creating the LinkedIn profile that's going to take you straight from job applicant to employee.