One of the most overwhelming aspects of being an international student has to be deciding which college to attend in their new adopted country.
With all of the international student programs currently available to them across the globe, why should international students make the choice to attend Hocking College?
Surrounded by a scenic view of Wayne National Forest, Hocking College is an exceptional two-year school that is dedicated to ensuring that all their students succeed both in and out of college.
In addition, international students who decide to attend Hocking College have the following benefits:
Hocking College is an open enrollment school that allows F1 and F2 visa holders the opportunity to take classes on campus.
Smaller class sizes offers students the opportunity to work with their instructors on a one-on-one basis.
Hocking College has a long standing reputation for offering their students the hands-on experience they need to stand out in the job market.
Hocking College celebrates diversity and, since Fall 2017, has welcomed 36 international students from 14 different countries including Argentina, China, Japan, Saudi Arabia, and Yemen.
There are over 50 programs of study for international students to choose from.
Students who plan to further their education at a four-year school can take advantage of Hocking College's Transfer Module and obtain credits that will easily transfer to another institution.
International students who take an ENG 1510 class will not be expected to take English as a Second Language (ESL) class should they decide to transfer to a four-year school.
What are the admission requirements for international students?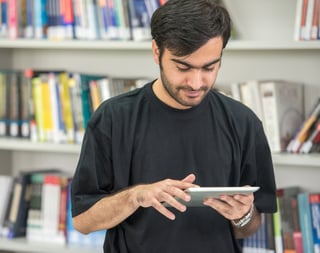 Students must first meet the following requirements in order to become an international student at Hocking College:
Applicants must complete and submit an application and pay a processing fee of $150.
Applicants must have a high school certificate or its equivalent.
Applicants must show proof of their financial ability to pay for their education.
Applicants must supply copies of their passport.
Applicants must submit an academic transcript. All documents must be signed and sealed by the issuing institution. Photocopies are not acceptable.
Applicants must mail all the required documents to: International Student Services, Hocking College 3301 Hocking Parkway, Nelsonville Ohio 45764.
On arrival, applicants will have to take an English language placement test
What resources are available to international students?
International students who might have questions concerning what kind of resources Hocking College has to offer them should review the following items:
Hocking College's International Student Services Office is specifically dedicated to handling the needs of international students. This office helps students from other countries navigate their way through the immigration process and make sure their current status in the U.S. remains legal.
Hocking College offers all their students a payment plan option to help them cover the cost of their educations in manageable installments. This function is administered through the college's cashier's office.
Hocking College offers

classes in

English as a Second Language which is designed to help international students improve their communication skills.
The financial aid office is available to help international students explore their scholarship options.
Are international students required to live in the dorms?
International students at Hocking College are not required to live on-campus in one of the school's five dorms. However, by making the choice to live off-campus these same students could essentially be denying themselves the following perks of dorm life:
Those who choose not to live in the dorms will miss out on the chance to immerse themselves in campus culture and the full college experience.
Living in a dorm is an ideal way for international students to create friendships with their new classmates-many of whom will also be new students themselves.
Students who live in the dorms will have easier access to events that are happening on campus.
If students are unhappy with their accommodations, or roommates, there are resources on campus to help them deal with these types of situations.
Students who live in the dorms won't necessarily need the use of a car.
Students who live on campus will always have access to meals.
The process of attending school in another country isn't easy, and there are plenty of international student programs to choose from, but Hocking College is a great option for students of all countries to find their ideal career.