Carrie Love is the new program manager for Hocking College's Film and Video Production program.
Originally from Michigan, Love knew she would grow up and have a career in the film industry the day she watched a movie and said to herself, "I bet I could really do this."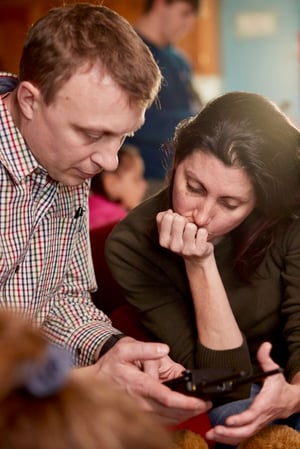 In her quest to become a professional filmmaker, Love has earned the following degrees:
Masters of Fine Arts in Film, Ohio University in Athens, Ohio

Bachelor of Arts in Film, Wayne State University in Detroit

Masters of Arts in Education Leadership-Oakland University in Rochester, Michigan

Bachelor of Arts in Secondary Biology Education, Southwestern College in Lakeland, Florida
Her teaching resume includes stints at Sankore High School in Detroit, Michigan, and Bethesda Christian School in Sterling Heights, Michigan.
She's also managed a non-profit sponsorship program for 16 schools in the Dominican Republic, taught courses that covered scriptwriting, storytelling and sexuality in the media at Ohio University, and produced and directed a series of Medicaid training virtual reality simulations for the state of Ohio.
Overall, she has worked on more than 250 film projects. The majority of these were short promotional films that she likes to call "documotionals."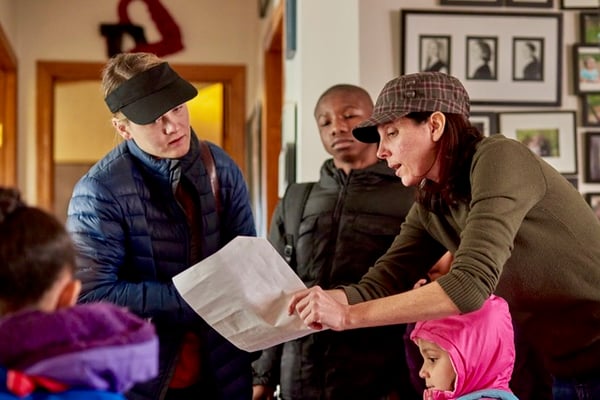 Love has also shot several short narratives and documentaries and helped out on a couple of feature films.
On the subject of movies, Love's definition of a great film is one that "connects with you, making you feel and think things that you hadn't before. It opens up the way you see yourself and the world around you."
Love describes the ideal candidate for her program as "someone who is a self-starter and problem solver, collaborates well with others, and most of all is in love with the moving image."
She added that, since filmmaking is such a vast industry, "students can choose to specialize in almost anything and bring those skills over to filmmaking."
Her short term and long term goals for the film program fall into two phases:
"Phase One will be to formalize the filmmaking curriculum so that it covers necessary industry skills for introductory producing, scriptwriting, directing, cinematography, lighting, grip, field sound recording, editing and film analysis," she said.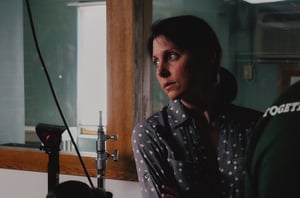 She added that "Phase One also includes building up Hocking's gear inventory with industry-standard equipment so students will get the chance to use it and get prepared to step onto professional sets."
Next, Love theorizes that her program's second phase will cover skills like operating a camera stabilizer, setting up a dolly track, and introducing students to drone work.
Ultimately, Love wants her students to gain the necessary artistic and technical skills they'll need to successfully step into a four-year program, start their own small production business or get started in entry positions on professional film sets.
For more information on Hocking College's Film and Video Production program, contact Program Manager Carrie Love at lovec37922@hocking.edu.