The Hocking College men's basketball team won its final game of the regular season on Saturday, March 27, as the Hawks defeated the Terra State Titans 78-70. The win improved the Hawks' conference record to 6-3 and their overall record to 13-3, a team-best.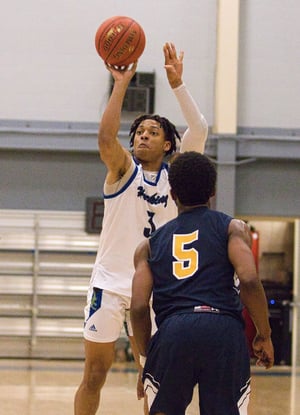 Freshman point guard Jeff Aime led the Hawks in scoring as he tallied 17 points and collected nine rebounds. Ryan Archey Jr. and Jeron Tinsley both chipped in with 15 points each, and Tyree Robinson came off the bench and gathered a double-double with 10 points and 11 rebounds.
The Hawks officially beat every team that was on their schedule. Two of the team's three losses came by one point in overtime to Clark State and two points to OCCAC Champion Bryant & Stratton (OH).
This season was different from any other. COVID-19 made colleges across the nation make major decisions about their athletic programs. Hocking College decided to delay their season and start after the new year. The Hawks took full advantage of the opportunity they were given and gave every bit of themselves to have the best season Hocking College has seen to date. With the season over, the Hawks now wait until April 11 to see if their hard work has allowed them to make it into the NJCAA Division II tournament as an at-large bid.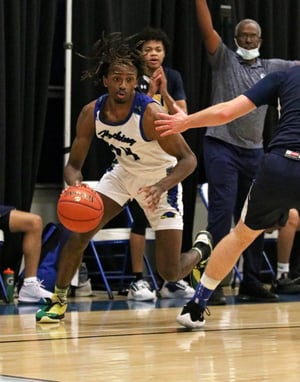 Many Hawks finished the season with career bests, and a few were able to crack the top 10 nationally in their respective categories. Ryan Archey Jr. is fourth in the nation in points per game (22.3) and 10th in total points (357). Jeron Tinsley is currently eighth in the country in offensive rebounds with 66. Tyree Robinson made a name for himself by having an 88.6 free throw percentage, good enough to put him fifth in the nation, and Xavier Johnsons' sharp shooting from 3-point range (54.8%) landed him at fifth in the country in 3-point percentage.