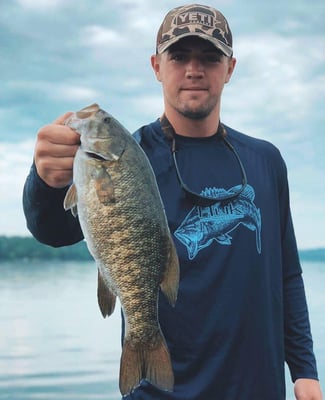 Located on Six Mile Lake in Ellsworth Michigan, the Nathan Beem Memorial Nature Preserve is dedicated to commemorating one young man's admiration for everything outdoors.
The preserve was created to honor the memory of Nathan D. Beem (1996-2018). Beem was a Xenia, OH native who graduated with honors from Hocking College's Natural Resources Law Enforcement program last May.
As a child, Nathan's affinity towards the outdoors was cultivated by his parents, Daniel and Heather, who used to take their son and daughter, Kristin, on fishing trips to Northern MI each summer, Here, Nathan began fishing the Chain of Lakes where he was affectionately dubbed, "Nate the Fisherman."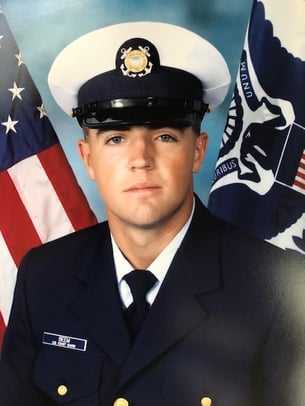 After graduating from Hocking College, Nathan enlisted in the US Coast Guard and graduated from basic training. He was stationed at Fairport Harbour on Lake Erie.
Tragically, on Friday August 24, 2018 Nathan passed away, three months shy of what would have been his 22nd birthday in Ellsworth MI - the very place where he dreamed of one day owning some property.
Determined to find a way to celebrate their son's life and love of nature, Dan and Heather Beem eventually crossed paths with Ty Ratliff, the Associate Director of the Little Traverse Conservancy.
The ongoing mission of the Little Traverse Conservancy is to protect the natural beauty of Northern Michigan and preserve significant land and scenic areas.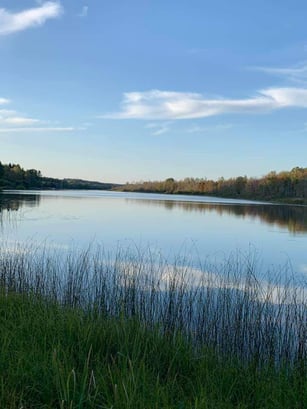 With Ratliff's assistance, Dan and Heather were able to help create a campaign that secured a spot of land on Six Mile Lake. This piece of land included more than 1,800 feet of water frontage on the lake and more than 105 acres of natural land.
Reflecting on her son's life and legacy, Heather Beem noted that "[Nathan] was a friend to so many... an incredible young man that saw the best in everyone. It is so sad that he is gone from this earth. He did more in his 22 years on earth that I have done in a lifetime. He was a loving and genuine person."
To donate to the Nathan Beem Memorial Nature Preserve contact Ty Ratliff by phone at (231) 347-0991 or by email at ty@landtrust.org. For more information on the Little Traverse Conservancy visit hlandtrust.org.