Students who enroll in Hocking College's Website Application & Development program now have a more convenient route towards earning their bachelor's degree thanks to the school's new 3+1 partnership with Franklin University.
What is a 3+1 partnership agreement?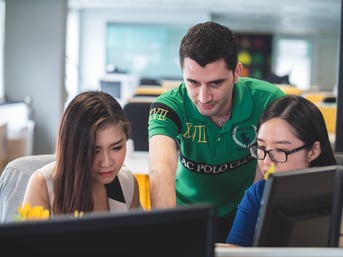 A 3+1 partnership agreement involves a two-year school forming a mutually beneficial partnership with a four-year institution. Primarily these relationships provide associate degree holders with opportunities to earn their bachelor's degree at a four-year school-saving them time, money, and working around the needs of working adults.
At Hocking College, the process works likes this:
Students obtain their associate's degree from Hocking College.
After graduation students transfer to Franklin University.
A Franklin University Representative assists students with their admissions/financial aid steps toward acceptance and registration for their first semester at Franklin University.
Students begin their last year of classes at Franklin University completely online in an engaging learning environment.
do you qualify for the 3+1 program?
In order to determine if you qualify for the 3+1 Website and Applications Development program, follow these three steps:

Fill out a free online Undergraduate Application to Franklin University by visiting apply.franklin.edu/
Send all your official college transcripts to the following address: Franklin University Transfer Office, 201 S. Grant Avenue, Columbus, OH 43215 or send e-transcripts to transcripts@franklin.edu.
Fill out the FAFSA for the academic year you will be attending-listing Franklin University's school code of 003046.
Once your official college transcripts are received at Franklin University, it can take up to 2-3 weeks for official evaluation. An email will be sent after the evaluation process is complete and a Franklin University Representative will reach out to you in regards to the next steps.
Once accepted, you will register with a Franklin University Representative either face-to-face at the Hocking College campus or via phone to pick out your first term classes. After registration, you will be assigned an Academic Advisor at Franklin University to help you stay on track and register for future terms
Advantages to a 3+1 partnership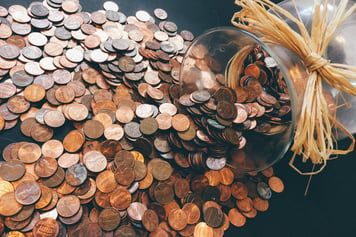 Students who take advantage of the 3+1 partnership will enjoy lots of benefits, but the biggest is the money they will save.
Saving Money
Students will save money by attending their first three years of their bachelor's degree at a community college before completing their last year at the university tuition cost. On average, transferring from a 2-year school to a 4-year will save families around $28,000. Using that logic, the 3+1 could save students approximately $42,000!
Transferring is No Problem
Both Hocking College and Franklin University will work together to make sure each student's credits are transferable. This in itself will also save student's money since they won't have to retake classes. Each student's degree path will be clearly defined for them.
Additionally, students won't be required to relocate to another city or state to pursue their bachelor's degree.
---
For more information on the 3+1 Partnership Agreement between Hocking College and Franklin University please contact Greg Haskins directly at 614-849-2997 or Hocking College Computer Science Program Manager, Tasha Penwell by email at penwellt31810@hocking.edu or by phone at (740) 753-7181.