Registration begins on March 7, 2018 for an Ohio Peace Officer Training Commission (OPOTC) approved academy class that the Hocking College Public Safety Services department will be hosting. This program will run from May 30 through September 27, Monday through Friday, from 8:30 a.m. to 5 p.m. In addition, physical morning condition classes will start at 6 a.m, and candidates will be expected to attend some Saturday and Sunday classes that focus on firearms, driving, and police radar.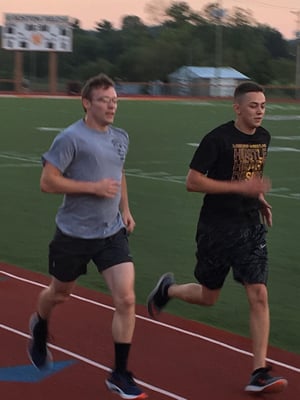 Class sizes are limited to 30 students and will be offered on a first-come, first-serve basis.
In order to qualify, all potential Ohio police officer candidates must meet the following requirements:
Be at least 18 years old
Pass a background check
Pass a drug test
Pass a physical examination
Have a valid driver's license
Turn in their completed registration packet prior to May 3, 2018
Complete a Pre-PT testing, which will be held at 5 p.m. on March 6 & 20, and on April 3, 19, & 26.
Anyone needing more information should contact Roger Deardorff

at (740) 753-6300 or

Scott McPherson at (740) 753-6451

.