One of the biggest challenges college students face today is trying to juggle their school work, family obligations, and work schedules. Many times trying to achieve a sense of balance between all these things can leave students with little or no free time to spare.
But what are they supposed to do if they find themselves struggling with a particular college course? How are they supposed to rearrange their already overbooked schedules to allow them to devote even more time to their studies? And if they do decide they need a tutor, where are they going to find the time to meet with someone face-to-face?
Thanks to online tutoring, students will now be able to get the scholastic guidance and direction they need in a time frame that accommodates their schedules.
Fortunately for students at Hocking College, this institution is partnering with the Ohio eTutoring Collaborative to offer them free online tutoring services.
How Does Online Tutoring Work?
Students can go to OhioLINK and log in with their Hocking College user ID. They will also have the option to change their password after their initial login. Next, they will need to read and accept the eTutoring Terms and Conditions. After this they can click on one of the eTutoring Resources and seek the assistance they need.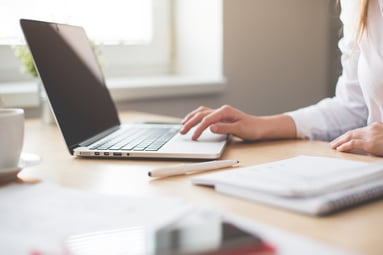 What Services Does The Program Offer?
Students who take advantage of online tutoring will be able to get the following kinds of assistance:
Access to an online writing lab where they can submit drafts of papers they're working on to an eTutor.
The option to leave specific questions for eTutors and expect a response within 48-hours.
Opportunities to have real-time chats with eTutors.
What Subjects Does The Program Cover?
Students who make the choice to try eTutoring can receive help with the following subjects:
Accounting
Algebra
Calculus
Chemistry
Math
Physics
Psychology
Statistics
Anatomy & Physiology
Writing
What If I Experience Issues With My Account?
If you have any problems with your account, contact library@hocking.edu.