Students enrolled in Hocking College's Website & Application Development program this fall will receive a Passion Planner personal organizer.
According to Computer Sciences Program Manager, Tasha Penwell, the Passion Planners were donated to her students by Passion Planner LLC which retail for around $30.
The Passion Planner was created in 2013 by art major & entrepreneur Angelia Trinidad who was trying to create a new way to organize her life that didn't involve the use of apps. The result was an all-in-one personal organizer & goal planner that includes the following sections: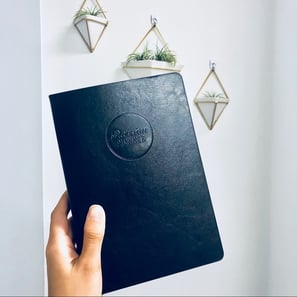 Appointment calendar
Gratitude log
Goal-setting guide
Journal
Motivational quotes
Personal and work to-do lists
Sketchbook
Weekly and daily focus
20 blank pages
In addition, Passion Planner also has a Get One, Give One Empowerment Program. Essentially, every time someone buys a Passion Planner the company donates one to an individual, school, or organization free of charge. To date, the company has already given away roughly 225,087 personal organizers.

Amazon customers gave the Passion Planner a 4.5 out of 5 stars and praised it for its ability to help them stay positive, be more organized, and for increasing their overall productivity. Also, Business Insider recently voted the Passion Planner as their choice as the best planner for goals.

In addition to school work, Passion Planners can also be used for everything from organizing a wedding or job search, to realizing fitness goals or managing anxiety and depression.

To find out how getting a Passion Planner can impact your life, watch the following videos hosted by the founder herself.



For more information on Hocking College's Website and Application Development program, contact Computer Sciences Program Manager, Tasha Penwell, at penwellt31810@hocking.edu or by phone at (740) 753-7181.